Uh oh! Has your toddler switched from being a fantastic eater, trying everything in sight, to the pickiest of eaters? Even their favorite foods are now a thing of the past, which leaves you wondering what in the world you can offer them to eat. Don't fret, chef!
We have some easy tips to help get your little one to eat a variety of different foods again. We've also given you nine easy and nutritious food ideas for the pickiest eaters. Gone are the days of food being wasted because your little one refused to eat it.
Why Do Toddlers Suddenly Become Picky Eaters?
Did you know that 25-35% of toddlers are described as picky eaters? There are many reasons why toddlers may seem picky. One reason is that they may not need to eat quite as much as they used to.
Between the ages of two and five, kids' weight gain starts to slow down. Even if they're eating a little less, as long as your little one has their normal amount of energy, there's usually nothing to worry about.
Sometimes, as parents, you may push your child to eat more and eat new foods. While you have good intentions, you may be unknowingly getting the opposite reaction from your child. During the toddler years, children start to be more independent.
They want you and everyone else to know that they get a say in what they do, and that includes what they eat. When you pressure them to eat, your toddler may put their foot down and reject your pleas.
Tricks To Get Toddlers To Try New Foods
Before we get to easy, nutritious foods for your picky toddler, let's talk about tricks to get them to try new foods. No matter what method you try, don't give up! Offering them new foods in a calm and creative way will help your little one feel more comfortable trying them when they are ready.
Mix Things You Know They Like With New Foods
If you're trying to get your toddler to try new foods, go about it slowly. Offering them a plate of three new foods to try with nothing that they really like will only leave both of you frustrated.
They're frustrated because everything on the plate is "yucky," and you're frustrated because they're not eating…again! Next time, try giving them three things they love (pasta, grapes, and chicken nuggets) and then putting something new on their plate (broccoli).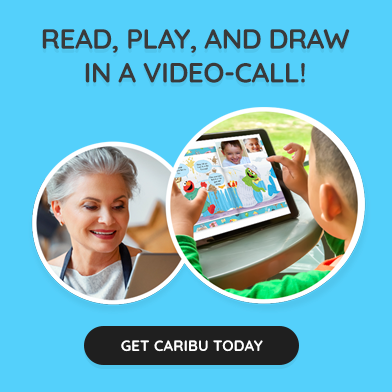 Have A Picnic
Sometimes, toddlers just need a change of scenery. Instead of always eating at the kitchen table, take lunch outside for the day. Whether you pack a little picnic to eat in the backyard or you pack it for the park, changing your location can help your little one get out of their normal routine.
When you pack a picnic, finger foods are normally more fun to eat, such as small sandwiches, cut fruit, cheese and crackers, baby carrots, and hummus. Lay out a picnic blanket and all of the different food options. Your little one can pick and choose what they want while they get some fresh air!
Promote Your Toddler To Sous Chef
You may think toddlers are too little to start helping in the kitchen, but there are plenty of jobs you can give them! They can stir cold dips, wash fruits and veggies, and help set the table.
When you let them help you in the kitchen, it can give them a sense of ownership of the eating experience. When they make food, like helping to cut the bananas for ice cream and turning on the blender, they may be excited to try their own new creation!
Make Food Into Art
We all eat with our eyes, and this is especially true for toddlers. If you offer them their food in a fun way, they may be more ready to try something new.
Instead of giving them a sandwich cut in triangles or squares, use a sandwich cutter or cookie cutter to make their sandwich into a more fun shape. Do they love dinosaurs? Give a dinosaur sandwich cutter a try! You can also cut melons, cheese, and pizza into all sorts of different shapes.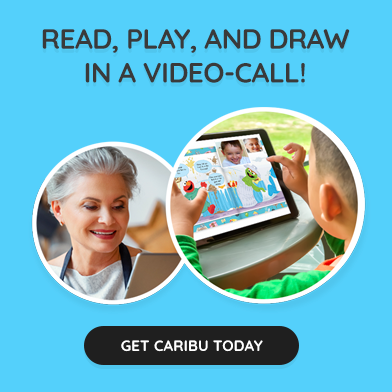 9 Toddler Food Ideas
With the above tricks in mind, here are some easy and nutritious food options you can give to your little one, with some optimal guidelines to follow. They should be getting about six servings of grains, five servings of fruits and veggies, three servings of dairy, two servings of protein, and three servings of healthy fats.
These guidelines may seem like a lot to fit in during the day, but don't stress! Offer them different healthy options throughout the day, and they will get what they need. If you're concerned about your child's diet, don't hesitate to talk to their pediatrician.
1. Quesadillas
Quesadillas are a fun option for kids. Along with cheese, add in a thin layer of refried beans or shredded chicken. Once they are cooled, cut them into triangles. Serve them with a little sour cream, mild salsa, or guacamole to dip in and a side of fruit.
2. Cheese Plate
For a snack or lunch, cheese plates can be a lot of fun for kids. Include fresh and dried fruits, deli meats, crackers, cucumber slices, and olives. Add in a few things you know they love, and some things that are new to them. You can make a big cheese plate for everyone to pick off of. They may see you trying new things and want to join in!
3. Smoothies
If you're looking for a way to add more fruits and veggies into your toddler's diet, smoothies are the way to go. You can add in their greens without them even knowing!
Make sure to balance it out with sweet fruits like berries, bananas, pineapple, or mango. If they are suspicious about the green color, put it in a solid cup with a straw. They will never know the difference!
4. English Muffin Pizzas
One easy meal is an English muffin pizza. You can find this recipe on the Caribu app! This recipe is easy to follow with step-by-step instructions and pictures. Call in your little one to help out with this recipe and assist them in making their very own pizza.
5. Pinwheels
If your toddler has decided that sandwiches are out, try offering them a pinwheel instead. Take the same ingredients found in a sandwich and lay them on a tortilla. Then, roll up the tortilla and cut the roll-up into inch rounds. They will love this new take on an old classic!
6. Healthy Muffins
You can put anything in a muffin: beets, spinach, bananas, carrots, strawberries, pumpkin, you name it. There's basically a muffin for everything. Adding extra nutrients to something they're already familiar with makes you happy because you know that they're eating well, and they're happy too because it looks like a cupcake!
7. Pasta Salad
Pasta salad is a great make-ahead lunch. All you need is pasta, cheese, cut-up veggies, and whatever else you want to add. Finish off with your favorite vinaigrette dressing. Your little one can pick and choose what they want to eat out of the salad.
8. Healthy Pancakes
Pancakes are a breakfast food staple! Try adding oats, bananas, blueberries, or pumpkin to add extra flavor and nutrition to your morning. Serve your pancakes with yogurt and fresh fruit as well to make an already delicious breakfast even more delicious!
9. Cranberry-Almond No-Bake Energy Bites
If you are looking for an easy snack to take on the go, try our Cranberry-Almond No-Bake Energy Bites. These are easy for little hands to help with, and they are full of protein and fiber. They'll be so proud to help make such a delicious snack!
Snack Time Made Easy
Take your lunch outside and have a picnic. Think about how you present their food and make it fun. Adding new things to foods that they already love may help them continue to try new foods in the future.
Also, don't forget to include them in the prep work. This can be fun for them and give them a sense of ownership over their meals.
Give your picky eaters foods that are familiar to them with a twist. Cheese plates with new finger foods, smoothies with added greens, pinwheels instead of sandwiches, and pancakes with added nutrients are all great places to start.
The picky eating toddler phase can be confusing and frustrating (for both of you!). But, if you stay patient, your toddler will come out of it trying new things.
Caribu is here to make every time playtime, mealtime included! You can find many kid-friendly recipes to make together with your child on our app.
Sources:
The 'picky eater': The toddler or preschooler who does not eat | NCBI
Feeding Toddlers Ages 1 to 3: Foods, Serving Size & What to Avoid | Cleveland Clinic