Entering a new year is an exciting time as a mom or dad. Starting off 2022 wanting to be intentional about the time you spend with your kids day-to-day is a great way to be productive while making sweet memories with your older kids, younger children, or grandchildren.
Each child is different and has different preferences when it comes to fun activities and doing kid-friendly things. Introducing new activities for your young child is a practical way to learn what they like to do and what they find interesting. If one of the activities isn't something they seem interested in, there are plenty more ideas to choose from. Below, we're going to share some general ideas for creating a fun experience for your child. Hopefully, you feel inspired to recreate these suggestions and have a blast with your kids!
Get Outside
Who doesn't love breathing in that fresh air and being surrounded by the warm sun in the great outdoors? Being outside is not only good for our health but is a great way to have fun with your kids. The options are limitless when it comes to coming up with activities to do with kids outside, from a bike ride or a family picnic with great food in the summer months to making snow angels or going sledding in the winter months. Depending on where you live, there may be differences in what's available to do and what the temperature may be.
Are you somewhere warm? Take your entire family to the beach and spend an afternoon resting on the sand and jumping in the waves of the ocean. Do you live near some mountains? Take a morning hike with your big kids and watch their adventurous side come out. If neither of these ideas is an option for you, find a park or open field to have an afternoon picnic with some sandwiches and ice cream. Pack loads of yummy cookies, fresh produce like blueberries, and drinks, and consider bringing some card games or a frisbee.
Do you live somewhere cold? Get them bundled up and find a large hill to sled down or find a local rink to ice skate on. Try to get creative based on the location you live and what season you're in, as well as what your local guidelines are pertaining to masks. Kids love to be outdoors and finding ways to get them in nature in fun, creative ways is a great place to start.
Go To A Museum
Not only are museums incredibly interesting, but they're also extremely educational. From science to history, to art, war, archeology, and more, there are so many different kinds of museums to visit. What museums do you have around you? Pro Tip: always check and see if they offer free admission for kids!
If you have any museums locally, take an afternoon to travel to one that you think your kids would like and make it a surprise! If they happen to be far away, consider taking a weekend trip at some point in the year to visit a couple. Your kids won't forget a trip like that. Also, make sure you bring a camera to document the memories of family events like these!
Mini-Golf Courses
This activity is one that kids love and is usually suitable for ages 4 years and older. Playing mini-golf is a great way for your kids to practice their eye/hand coordination and gross motor skills. These courses are attractive to kids for a multitude of reasons. They supply golf clubs of many different sizes for guests that are a range of ages and heights. They also have golf balls that come in many different colors that each guest gets to choose from.
This is helpful when bringing a group of kids to play and allows more options for kids to feel special and excited to play. Mini-golf courses are constructed with built-in ropes and barriers to ensure the safety of their guests, making them super kid-friendly. Children love mini-golf courses because they're usually built to represent a certain theme. There are so many different kinds of courses to try!
There are pirate courses, sea-creature courses, dinosaur-themed courses, and jungles, just to name a few. See if there are any courses near you and watch your kids have the time of their lives!
Obstacle Courses
An outdoor or indoor obstacle course is no doubt a popular children's attraction for little kids and older children alike. They are adventure-filled and your children will want to spend hours playing on one and want to repeat the course time and time again. Prebuilt obstacle courses are a great place to bring your children and are usually very extravagant.
You can also ensure that your child is safe, as they undergo tests and procedures to make the course as safe as possible. If there are no courses near you or you'd rather stay at home, you can always create your own, or go to local playgrounds! Including your kids or grandkids in making the course is also a great bonding opportunity and a time to watch your child's imagination come alive. The great thing about designing your own course is you get to make it the way you'd like and can tailor it to the space you're in and the ages of children participating. You get to decide how big or small it needs to be, how rigorous the different parts of the course will be, and whether or not they are age-appropriate. If you need some inspiration on how to build one yourself, here's a good place to start.
Insect Collecting
Is your child interested in getting their hands dirty and searching for all the little bugs that crawl in nature? If so, make an activity out of it! Just get them a bucket, a magnifying glass, and watch them explore their surroundings outside in search of any and all insects. Make sure that both your child and the insects are safe during the adventure, and try not to get too spooked yourself. Once they're done exploring and collecting, take a look at what they find.
Do you both know what each insect already is? If not, look it up and share some information about what they've caught. Your child will be thrilled to learn more about the bugs they retrieved. Watch them light up knowing you had fun watching them do something they find exciting!
Make A Fort
Let's say you're trying to find something fun to do on a rainy day. What's one thing most kids love to do when stuck inside? Build a fort! Work together to push some couches or beds together to build a base for your fort. Drape some large bed sheets over the top and fill the inside with pillows, blankets, flashlights, and some yummy snacks. Use laundry baskets, a cardboard box or two, and some music to your advantage for the ultimate experience. See what books or toys your kiddos want to bring in as well, have a dance party, or watch a movie inside your fort and make it a family event.
This is an easy, creative activity that can entertain little ones for hours and can be so much fun for the adults, too. Transform a simple, normal space into your child's dream castle, or war bunker. The fun doesn't have to end after a couple of hours of play. Turn this fun daytime activity into a magical sleepover, where the whole family cuddles up and has storytime. Imagination comes alive when forts are being made, have fun with it, and enjoy some quality time!
Read A New Book Each Day
It's nice to have a moment each day to sit down, get cozy, and read a book. Children not only find storytime with their parents fun but special as well. It's a time to connect and imagine the story being told. Nothing is more exciting than a child's favorite person reading a new story to them while sitting on their lap.
If you love reading to your children, but don't have many books or space to store books, Caribu offers thousands of books online to read to your children. Explore the vast amount of stories that will have you and your child smiling, gasping, and laughing together. Take turns reading each page together. Video-chat a grandparent or relative that lives far away and read a story together! Caribu provides an easy way to connect with loved ones and create special memories like this.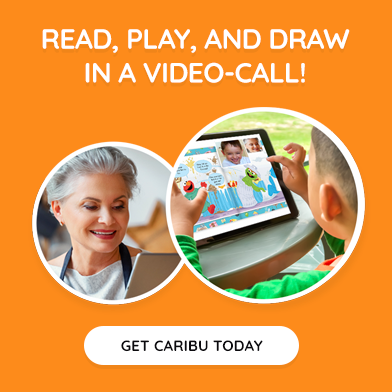 Time For Some Fun
This is just a small list of the fun possibilities awaiting you and your children this year. There are so many different fun things you can do. Whether you take a couple of hours collecting insects, or take a day trip to a museum, your child will have a blast spending time with you. Depending on where you live and what season you're in, you might need to get creative with the activities you plan out.
Have your children ever been to a museum before? If not, consider taking them and watching their curiosity bloom as they discover all the wonders that museums offer. Do they enjoy being competitive? Build an obstacle course in your backyard and have fun running through it with them. What type of games do your kids enjoy playing? Find some games that they gravitate towards and have fun with them! Don't forget to sit down with them and read a book to spark their imagination.
These are just some ideas for you that are meant to inspire you. What are some activities that you've been wanting to do with your kids? Is it anything that's mentioned here? If so, find a good day or weekend to do it and don't forget to have fun in the process! Time flies, so make the most of your days in 2022!
Sources:
Spending Time Outdoors is Good for You | Harvard Health Publications