Do you want to give your children or grandchildren a valuable gift that they may end up using for the rest of their lives? Consider helping them learn how to draw! Maybe they might grow up to use their drawing skills as an artist, architect, engineer, or graphic designer. At the very least, they'll be given a special time with their loved ones to look back on and have fond memories of. Whatever the outcome, teaching your kiddos how to draw is a lesson you will never regret! Check out Caribu's step-by-step drawing guide below!
Why Is It Important To Draw?
It's been found that people who love to draw tend to have improved self-esteem. Developing strong self-esteem is so important for children, especially as they grow into their teenage years. Giving your child a tool to grow in confidence is always an important opportunity.
Another benefit to knowing how to draw includes being able to process emotions. When drawing, you're opening up a part of your mind where emotions can come out in your child's art and allow them to process what they're feeling and going through. Being able to process emotions helps your child as they're maturing and learning to deal with their emotions in a healthy way.
These are just a couple of reasons why it can be important for a child to learn how to draw. There are so many incredible benefits that come from drawing and the creativity it cultivates. Now that we know why it's important, what different types of drawing are there?
What Are The Different Types Of Drawing?
There are numerous styles of drawing to choose from. The most kid-friendly styles to start with include cartoons, illustrations, landscapes, abstracts, and patterns. Each style requires a different creative eye, so see which one works best for your child or what they like the most.
Cartoon Drawings
Do your kids love cartoons? These drawings involve exaggerated caricatures playing out some sort of skit or conversation. Usually, these drawings tend to be light-hearted and comical. These are great for kids because they don't have to be the most precise.
Learning how to draw cartoons with someone can be a fun activity and a way to joke around and communicate. Play fun games with your children where you both leave cartoon notes for each other with silly jokes written on them!
Illustrations
Some people enjoy drawing the things they see around them or items of sentiment. This type of drawing is known as an illustration. Illustrations are a well-known art form and are used in fields like industrial design and engineering. If your children show interest in these fields, they may take a liking to illustrations.
Landscapes
There's no better way to fully take in the view around you than to study it and draw it out. These types of drawings are considered to be landscape drawings. Landscape drawings are popular with kids because they can be as simple or complex as they want to make them. Don't you remember as a kid, drawing yourself outside with a house, trees, your dog, and the sun? This may be a good route to start teaching your child how to draw.
Abstract
Not a huge fan of coloring inside the lines? That's okay; there's a category just for your little one! This form of art usually aims to convey feeling over perfection. Making abstract art takes the pressure off of getting everything "right" and gives you the freedom to create as you feel in a given moment, with no rules.
Give your child a chance to think outside the box and see what they come up with! If you need to, give your child a starting point or item to start out with and let their imagination take the wheel.
Patterns
On the other hand, if neat and orderly is satisfying to your child, you could encourage them to try drawing patterns. Like abstract drawings, there are no set rules, but this time the goal is to create an organized, satisfying, and beautiful work of art. Many of us can remember the satisfaction of doodling patterns in our notebooks in school. Drawing patterns can be fun and for most people, they're usually great for relaxing.
How To Teach Your Child to Draw
Depending on your child's stage of growth and development, there are different levels of skill that are achievable. For example, some toddlers are just learning to control their arm while gripping a crayon or marker, while the children a little bit older are gaining more control in their wrists. Be sure to research and understand what level your child is at before teaching different drawing skills. Below, we have provided 4 different types of drawing that can help your child's art blossom. Each drawing style has step-by-step instructions to give you an easy guide to use when teaching your child. We hope this helps and gets your child excited to draw!
Linework
Step 1
Find what you want to draw.
Step 2
Figure out the perspective you want to draw that thing from.
Step 3
Draw the main outline of the item.
Step 4
Draw in the remaining details within the main outline of the shape.
Shading
Step 1
Complete steps 1-4 for linework.
Step 2
Observe how light interacts with the thing you are drawing.
Step 3
Using your pencil or colored pencil, apply pressure while moving it back and forth over an area. Use lighter pressure in order to create lighter areas.
Step 4
Be sure that the transitions between light and dark shading are smooth to create a more realistic drawing. To smooth out the transiting, start in the darker-shaded area and go from more to less pressure while moving your hand at the same speed in whatever direction the lighter shading is.
3D Linework
Step 1
Find what you want to draw.
Step 2
Figure out the perspective you want to draw that thing from.
Step 3
Observe the shape of the face of the object.
Step 4
Draw the face of the shape of the object.
Step 5
Observe the rest of the object in relationship with the face of the object from your perspective.
Step 6
Draw the rest of the object from different points along the face of the object to make the object appear 3D.
Step 7
Draw in the details of the object.
3D Shading
Step 1
Repeat steps 1-4 for the 3D linework.
Step 2
Observe how light interacts with the thing you are drawing.
Step 3
Using your pencil or colored pencil, apply pressure while moving it back and forth over an area. Use lighter pressure in order to create lighter areas.
Step 4
Use darker shading to convey depth for things that are further away.
Step 5
The process here is similar to step 4 of regular shading, but make sure that you are still looking at the object from different angles.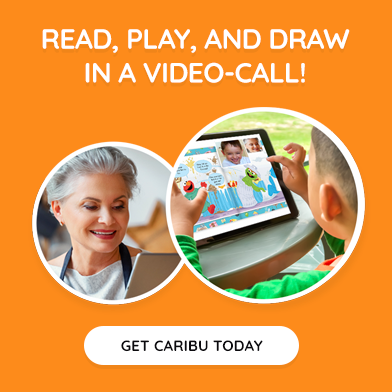 Encourage Creativity
There are so many ways to encourage creativity for your children. One way is to introduce these different types of art and give them the tools to try for themselves. Caribu provides the resources and tools your child would need to explore their creativity and enjoy learning how to draw.
With tons of "how to draw" guides, Caribu helps your child learn how to draw just about anything! Another way to encourage creativity is to motivate them to create something special for someone they love, like their grandparents! Encourage them to create something unique for their grandparents for National Grandparent's Day!
Whatever preference they have when it comes to drawing, each piece of art they create is special and worthy of affirmation. We encourage you to take these suggestions and have fun with them!
Sources:
10 Reasons Why People Who Like Drawing Are More Likely To Be Successful | Lifehack
Feeling Artsy? Here's How Making Art Helps Your Brain | NPR
Toddler creative learning and development: ideas and activities | Raising Children.