Over the past two years, people have been staying home a lot more. Because many of us have been stuck at home, the need for connection has never been higher. It's no wonder online multiplayer games and chatting apps have become so popular.
Many of these apps are made for teens and adults in the virtual world, but what about the younger members of your family looking to meet new people or enjoy playing online games? Luckily, there are kid-appropriate apps out there for young gamers to interact with their loved ones and more importantly, have fun!.
Here are eight popular app purchases for games and chatting that are kid and parent-approved!
What Are Popular Apps For Games?
When it comes to gaming apps and group games, kids' needs are very different from the needs of teens and adults. For one thing, parents are usually the ones picking or approving downloads on their kids' android or iOS devices.
Parents are typically looking for educational content that is tailored toward their child with a clear design, challenges, and rewards. Kids, on the other hand, are looking to be entertained. We've found games that bring in both the educational piece the parents want and the entertainment factor for the kids.
1. Tile Puzzle Apps
Does your little one love to do puzzles? Tile puzzle games take the fun of puzzles and add in an interactive layer. On Caribu, your child can choose one of over 30 different puzzle pictures to complete. They can choose from one of their favorite characters or avatars such as Barbie, Thomas the Tank Engine, and Hotwheels. There are many other colorful pictures they can choose from as well.
When they pick their puzzle picture, it'll be displayed all out of order at first. They must touch the different tiles and move them to the right spot in the puzzle in order to get the correct answer. Once they correctly place all of the pieces, they'll be able to see the full picture! The best part is, they don't have to stop at just one. They can choose different pictures and if they choose the same one, the pieces may mix up in a different order.
2. Memory Game Apps
Kids of all ages love a good game of memory. On Caribu, they can choose from many different memory card themes. Once they pick their cards, the real fun begins! The goal is to find all of the matches.
Kids can play alone, finding all of the matches themselves, or they can play with a family member taking turns to find the matches for more interaction. The best part? The family member or opponent doesn't even have to be in the same house! They can live down the street or on the other side of the world. As long as you have Caribu, playtime and social interactions have no distance.
3. Sequence Game Apps
It's never too early for kids to learn logic. Sequencing app games are all about putting things in the right order whether it be pipes, train tracks, or a rocket ship path. Participants must look at the tiles and decide what the correct placement to make the correct path is. Like the tile puzzles, there are many different layouts to choose from, and they're mixed differently the next time they're played.
What Are Popular Apps For Chatting?
Chatting apps are super popular, especially when it comes to making new friends when kids are older and deepening friendships with kids they know when they're younger. There are some apps that have strong safety settings to keep kids safe while chatting with their friends and family. If your kids are old enough to chat and form friendships through text messaging or if they'd prefer live chat or video chat, there are options to choose from.
Before you open up the door to chatting apps, make sure you've set up parental controls on their device to keep your kids safe. It's hard to know when something is safe or unsafe online, especially for kids. After you set up their parental controls, you may want to have an open conversation with them about ways to stay safe online like what information is off-limits to give out, not sharing their password, and for the littlest ones: never talking to people they don't know.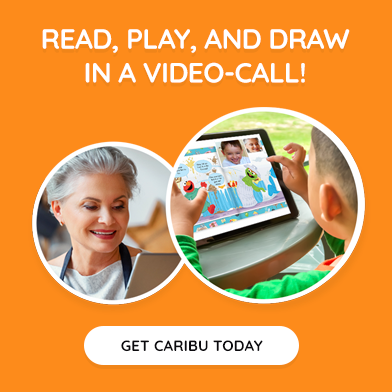 4. Video-Chatting Apps
If you're looking for your little one to stay connected to family that lives far away, video-chatting apps are amazing. While they may not be able to give each other big hugs, they can see them and talk to them through a microphone and camera. These apps are great for small children who may be more visual than older kids.
5. Text Messaging Apps
For older kids, text chat may be all they need to communicate. These apps usually have fun emojis and GIFs, and you can share pictures too. These resources have more popularity with older kids looking to stay in touch with their girlfriend, boyfriend, or friends.
While the number likely goes down as the ages go down, 35% of 12-year-olds use text messaging. Younger kids may enjoy sending the occasional text to their family or friends. Even smaller kids will probably just like to play with the silly emojis.
What Are Popular Apps For Gaming And Chatting?
What if you take the connection of messaging apps and the entertainment of the gaming apps and put them together? Jackpot! There are some really fun apps out there that do just that. When your little one wants to play with grandma but she is too far away, this type of app is perfect for them.
6. Caribu
Caribu has taken games, reading, activities, and art, and combined them with video-chat. No matter where your family is, your child can have a fun playdate with them virtually! They can call up their little cousins and work together to solve a puzzle or sequence together.
Caribu is even perfect when you are traveling for work. You can call up your little ones and read them a bedtime story, watch movies, or play epic games with them. It's the next best thing to being at home!
7. Gaming Apps With Voice Chat
Some online social games out there have voice-chat features. As you're playing, you can talk to the other players. These apps start to creep up into the older kids category. Here is another instance where talking about online safety is important to keep kids safe online. Also, look at their game settings and preferences to make sure they're appropriate and consistent with your house rules.
8. Gaming Apps With Text Messaging
If you want to play online multiplayer games without video or voice chatting, there are also games with text messaging for friendship purposes. Again, these games may be for older kids, but there are options to keep them a little safer. For example, some of these games have the function to create private gameplay. They also have the ability to turn off chatting or limit it to "friends only" in the game.
Conclusion
Apps for games and chatting have become more popular than ever. While there are plenty of these options for teens and adults, there seem to finally be a few for the little kids, as well. You can find gaming apps, messaging apps, and combinations of both for kids.
Remember, before you set your little one up with a new app, make sure to check the parent controls on their phone and talk to them about online safety. This is important for older kids as well.
At Caribu, our goal is to create a safe and engaging space for kids and their loved ones. Through video-chat, they can play, read, and draw to build lasting memories together with family and friends no matter the distance!
Sources:
App features that fulfill parents' needs in apps for children | NCBI
Keep Your Kids Safe Online | UADA