Have you voted yet? If not, Tuesday is election day in the United States, and with so many issues at stake—jobs, health care, education, and more— it's crucial to make sure that everyone's voice is heard!
If you have not yet cast your ballot, make sure to locate your nearest polling place so you can drop-off your ballot or vote in person. Check the hours to find a time that suits you, and don't forget to wear a mask and follow COVID-19 safety guidelines.
Here at Caribu, we want to encourage all of our users to vote!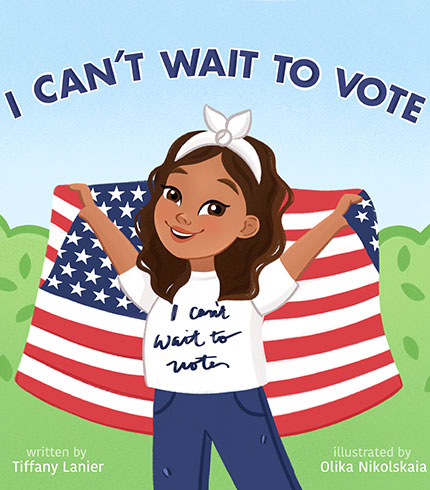 If you'd like to share this important civic duty with your children and grandchildren, you can start by reading the book I Can't Wait To Vote together in a Caribu Call. Discuss the types of leadership positions and policy issues that are on the ballot, and explain why they are important to your community. Celebrate the opportunity to have a voice in choosing elected officials, and bring the little ones along when you go to vote so they can wear your "I voted" sticker proudly!
Despite the stress of sifting through election commentary and dealing with uncertainty, it's important not to take the right to vote for granted. Many of our parents and grandparents had to fight facism, racism, and misogyny to achieve equal voting rights so they could have a say in their own leadership. Even if an election race might not seem close, the tumult of 2020 might yield surprising results, and every ballot does make a difference. To quote Margaret Mead, sometimes "…a small group of thoughtful committed individuals can change the world. In fact, it's the only thing that ever has."
Let's teach our children to stay informed, stay alert, and opt for action by taking time to engage and vote in Election 2020! By casting our ballots, it is the best way for us to hold our leaders accountable, give power to our voices, and strive for a better future.
---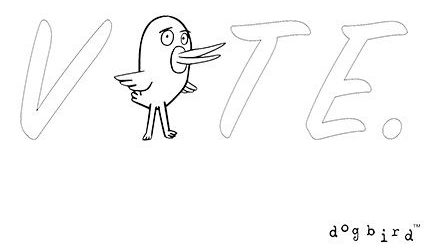 You can find I Can't Wait To Vote in the "New This Week" category in Caribu's Library. Also, check out the Dogbird "VOTE" Coloring Page! Fill in it with a loved one in your next Caribu Call. Sign up to get started so you can read, play and color together in your next video call.