By Beth S. Pollak
Halloween is a chance to celebrate the creepy creatures of the night! But your kids might have questions about these spooky symbols of the holiday: What exactly is inside of a mummy? What is a bat's life like?
To learn the scientific fun facts about your favorite Halloween creatures, Caribu is featuring books from Arbordale Kids that take an in-depth look at the habits of haunted beings! Explore the lives of bats, owls, mummies, and more in your next virtual playdate. The books include fascinating information about nature and history that will grab the attention of kids of all ages. Each page has bright illustrations with wide views and close-ups drawn in beautiful detail. Take a look with your loved ones in a Caribu Call and discuss what you notice!
Many of the books are written in story form, from the perspective of a young animal exploring their environment. Kids will enjoy discovering nature from this sweet and curious point of view. This style of writing makes Arbordale Kids' books approachable, understandable, and fun to read. Try them in your next virtual playdate to spark inquiry and excitement.
All of the books have editions in English and Spanish that are available in Caribu's library. Learn animal names and science vocabulary in both languages, using the colorful pictures to help. Here are five favorites to explore in a family video-call that teach the science behind the creatures of the night:
The Ghost of Donley Farm / El Fantasma De La Granja Donley by Jamie Gardner Johnson, illustrated by Laurie Allen Klein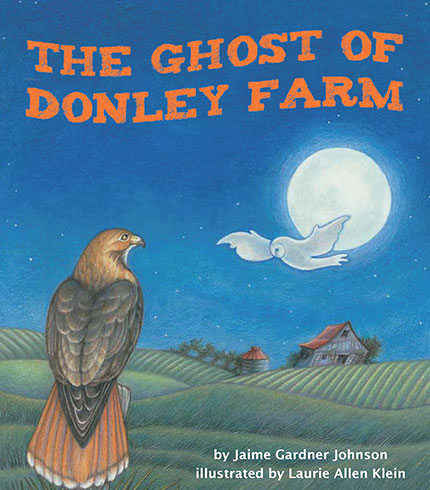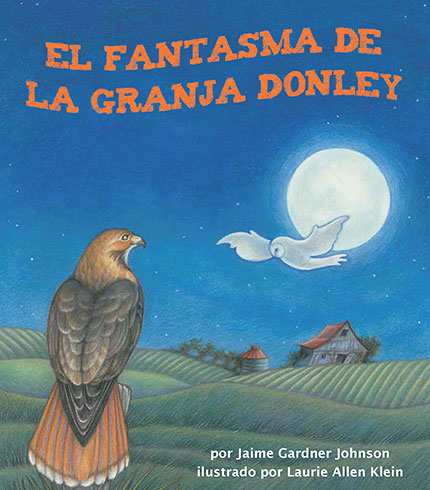 Are you afraid of nighttime creatures? Learn about nocturnal animals that live on the Donley farm! Rebecca the Raptor has always wondered about the mysterious spirit that haunts the barn. But when she stays up one night to explore, she realizes the ghost is actually a nighttime bird, Bernard the Owl! As they become friends, the two discover the differences between nocturnal and diurnal animals, especially birds! Explore animal adaptations that help them thrive whether day or night.
Night Creepers / Sigilos De La Noche by Rhonda Lucas Donald, illustrated by Cathy Morrison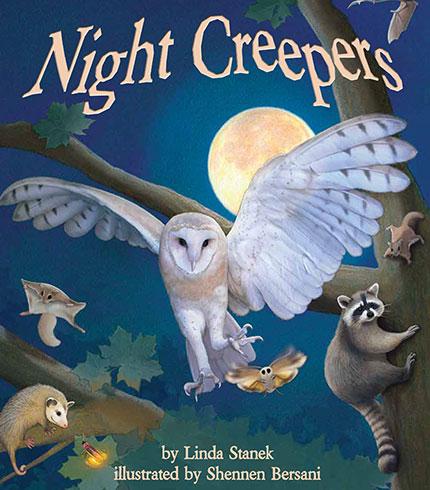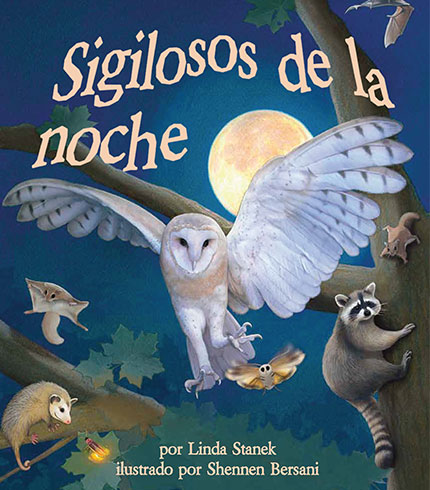 Many kids are familiar with the supernatural creatures that haunt Halloween nights… but what about nocturnal animals that are around the rest of the year? In Night Creepers / Sigilos De La Noche, get to know flying squirrels, sneaky skunks, flashing fireflies, and more! Explore colorful illustrations of these animals in action to learn about their habits and homes. Where can you find them? What types of mischief do they get up to in the dark of night? Enjoy reading this informative book with your loved ones so they can learn the nighttime mysteries of the animal kingdom.
If A Mummy Could Talk / Si Una Momia Pudiera Hablar by Linda Stanek, illustrated by Shenan Bersani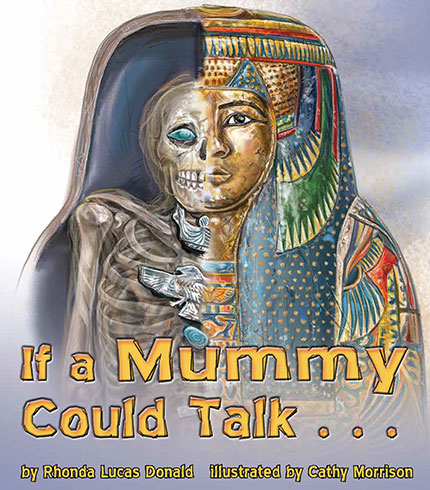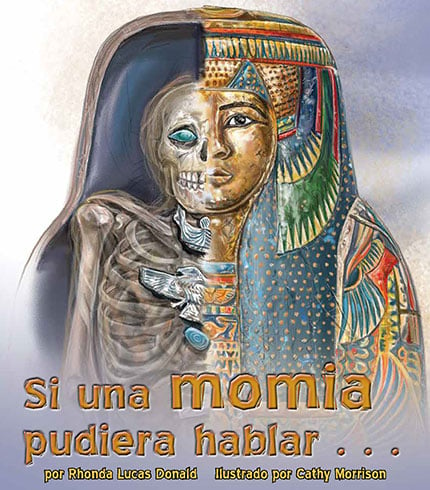 If you are interested in the process of mummification, check out If A Mummy Could Talk / Si Una Momia Pudiera Hablar. Learn about famous mummies from global history! Travel the world to explore how their bodies were preserved over time. Start with a wooly mammoth; learn about Egyptian pharaohs and mummified pets; discover the stories of a Chinese noblewoman and an Incan girl; and find out how Vladimir Lenin's body was preserved without wrappings! The book includes a mix of history and science, and will wrap your kids up in fascinating facts about these famous historical places and eras.
Home in the Cave / La Casa En La Cueva by Janet Halfmann, illustrated by Shenan Bersani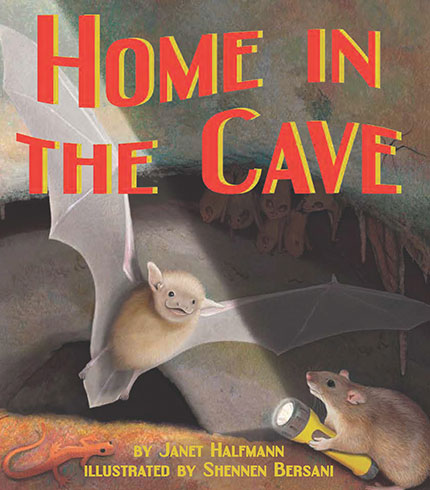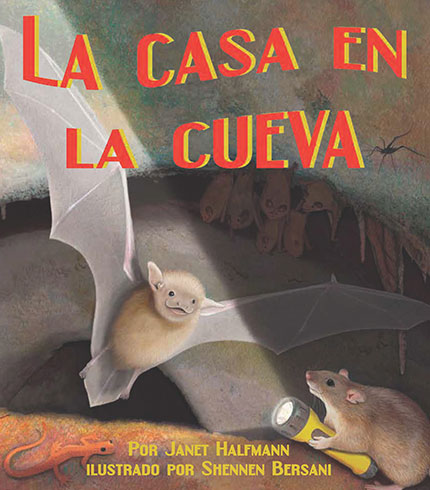 Bats can be spooky Halloween costumes and decorations, but they also are crucial to nature's food webs! Learn the true science behind bat life with Home in the Cave / La Casa En La Cueva. Baby Bat is afraid of flying around his cave, but once he starts to flap his wings, he discovers dozens of fascinating creatures who live all around him! Join him as he meets the species that live in a cave ecosystem. Make friends with mice, observe ghostly cave critters, and check out crustaceans and amphibians. Read along as Baby Bat realizes his important role in providing food to the cave's creatures, and begins to take pride in his flight.
Little Red Bat / La Pequeña Murciélaga Roja by Carole Gerber, illustrated by Christina Wald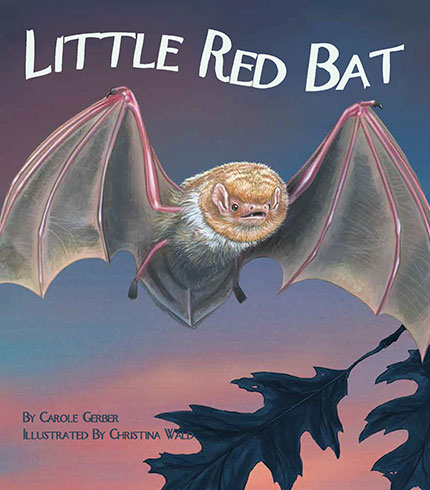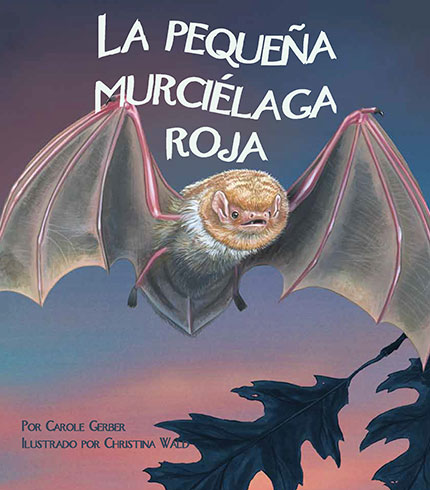 Did you know that not all bats live in caves? Little Red Bat is a tree bat, and now that it's autumn, his forest home is getting chilly! But he's not sure if he should leave or stay for the winter! When he speaks to the other woodland creatures, they share their cold weather plans with him—the field mice will tunnel into the ground, the sparrows plan to fly south, the wild turkeys will roost in their trees, and rabbits will hop through the forest. Meet all of them as they share their cold weather tips! Read along with a loved one in a video-call, and help Red Bat decide if he should stay or go!
You can find all of the books in Caribu's 'Happy Halloween' or 'Arbordale' categories. Sign up for Caribu to get started, and enjoy reading, playing, and coloring together with your loved ones in your next virtual playdate.
---
Beth S. Pollak is a writer and educator based in California. In addition to working with Caribu, she consults with educational organizations and EdTech companies. Beth has worked as a teacher and journalist in Chicago, New York, and San Francisco. She holds degrees in journalism, bilingual education, and educational leadership. In her free time, she enjoys hiking, biking, picnics, and dance.