By Beth S. Pollak
Saturday, May 16th is National Love A Tree Day, and it's a great time to think about how to protect our leafy friends. Most of the world's paper comes from trees, and the more paper we consume, the more we deplete the world's forests. Deforestation is a major concern on planet Earth, since it can result in habitat loss, wildlife extinction, and climate changes. Since trees help filter pollutants in our atmosphere, fewer trees means more air pollution.  
In addition, according to data from the U.S. Environmental Protection Agency, paper and paperboard are the largest components of Municipal Solid Waste (household trash). This type of waste goes to landfills, which take up space that typically could be used for recreation or development. Landfills also can produce harmful gases, and leech pollutants into the soil. By reducing our paper waste, we can reduce the total trash that goes into landfills.
One way to reduce your paper consumption and waste is to use the Caribu App for reading and activities. By reading books and drawing on the app, we can reduce our dependence on paper products. Here are some suggestions for ways to use Caribu and show some love for trees.
Explore Trees on a Caribu Call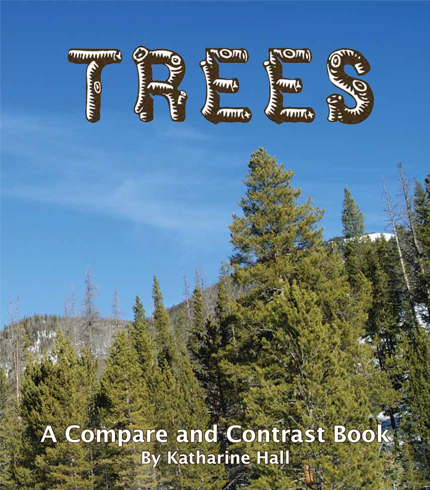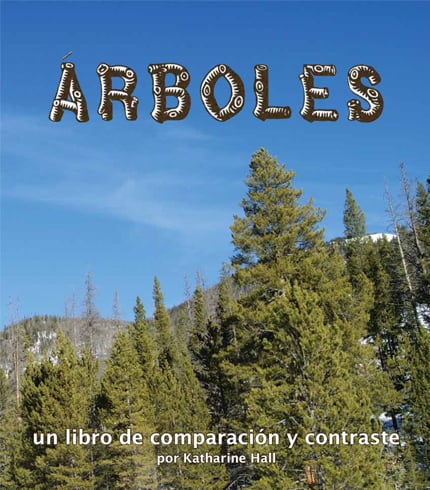 Caribu's library offers engaging books about trees for all ages. The book Trees, by Katherine Hall, is available on the Caribu App and is an engaging read for nature lovers. Learn about various types of trees, from tiny bonsais to woodsy oaks. Become familiar with tree habitats and seasonal changes. Large photos illustrate trees in their natural habitats and teach the names of different tree parts. This book is also available in Spanish (Árboles).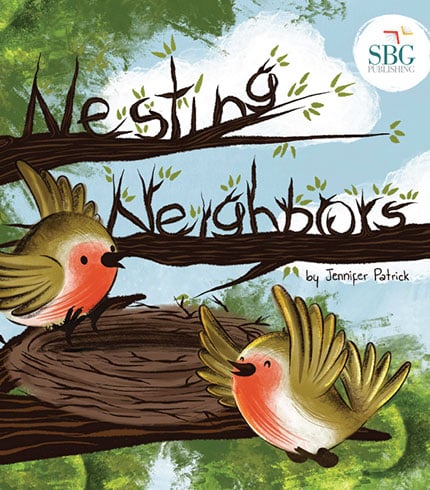 What happens when a bird moves in next door? Nesting Neighbors portrays a bird family that becomes part of the community when a Mama bird builds a nest in a tree. Learn about how bird families create their homes high in the branches, and watch as the baby birds learn to fly! Pick up some bird watching tips, and look for birds in your own backyard.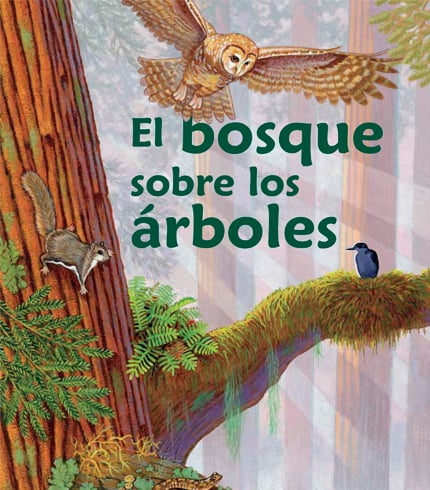 El bosque sobre los árboles ("The Forest from the Treetops") is a book in Spanish that depicts the natural flora and fauna of a woodland ecosystem. All readers will enjoy the detailed drawings of forest animals and plants, from the tiniest insects to the brightest birds. Notice the different textures of bark, branches, leaves, and mosses, and how light filters through the forest in beautiful shades.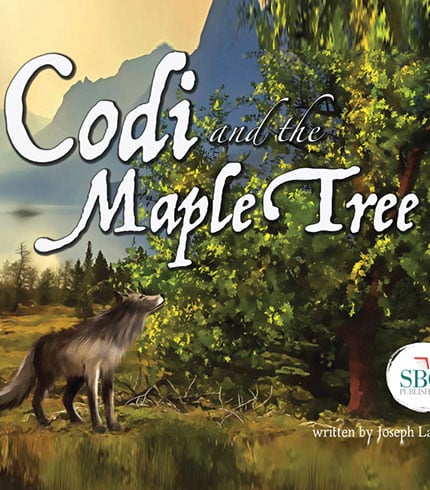 Codi and the Maple Tree is the story of a wolf named Codi that planted a maple seed pod deep in the forest many years ago. The tale describes Codi's adventures in the woods from season to season, and how his wolf pack planted the seed pod by accident. Years later, humans and other animals still benefit from the joy and beauty of this tree. With remarkable paintings of forest life, this book celebrates the legacy of trees over multiple generations and even across species.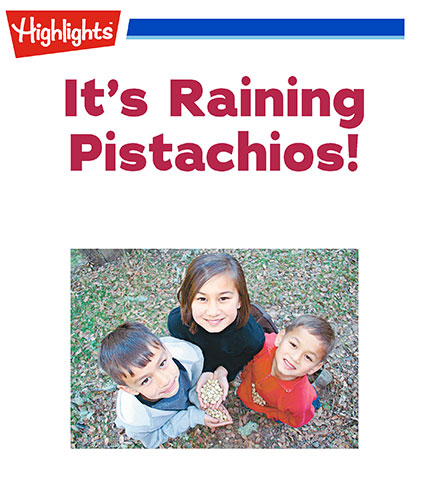 It's Raining Pistachios teaches kids about how pistachios are grown and harvested. This fascinating book describes how a family built their pistachio grove in Northern California, and cultivated their trees over many years. It takes you on a journey from the first harvest to the present, and includes information about tools, machines and methods for raising pistachios. Learn how the family grows their pistachios organically, and celebrate as the harvest rains down! Colorful photos detail their experience and will keep you turning the pages.
Celebrate Trees with Imaginative Stories
Many books feature trees or forest illustrations as bright backdrops and settings. Sharing these entertaining stories will spark children's imaginations and encourage them to cherish nature's gifts.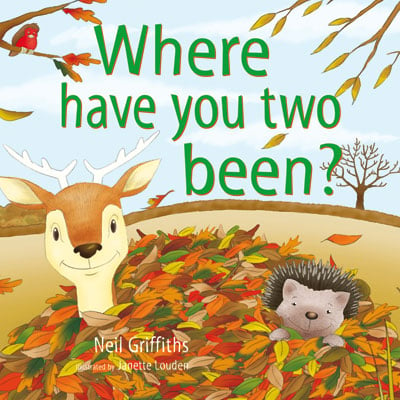 Where Have You Two Been? is the story of a deer and a porcupine who go on a race through the forest. Along the way, they encounter some woodland obstacles that slow them down. Share some laughs as you read this funny story about running through the trees.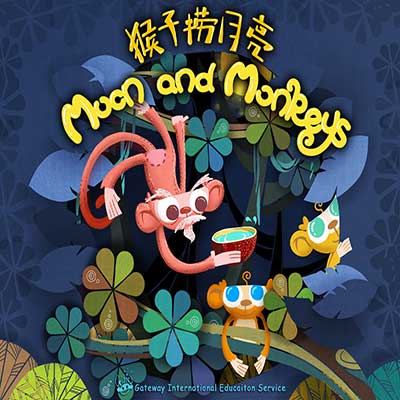 In Moon and Monkeys, a pack of rainbow-colored monkeys who live in a tropical forest want to rescue the moon that has disappeared. Follow the monkey's antics as they try to meet their goal! Children will love this book's magnificent illustrations, which capture the nighttime glow of the forest creatures and plants. The book is bilingual in Chinese.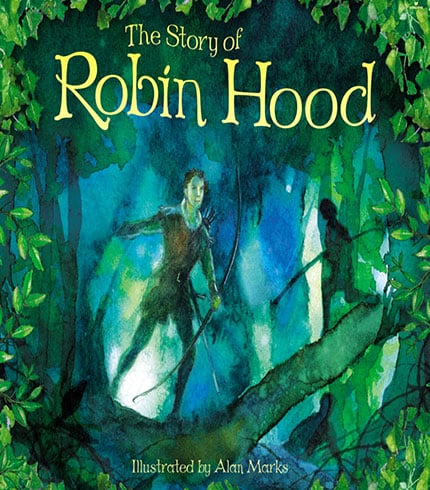 Get our bow and arrow ready! Action lovers might enjoy the The Story of Robin Hood. In this watercolor version of the classic tale, follow Jack Fletcher from the village of Sherwood to Robin Hood's hideout in the forest. Meet Robin Hood, Lady Marian, Will Scarlet, Little John and Friar Tuck as they take on the evil Sheriff of Nottingham. Enjoy adventure in the trees with these timeless characters.
Track a Tree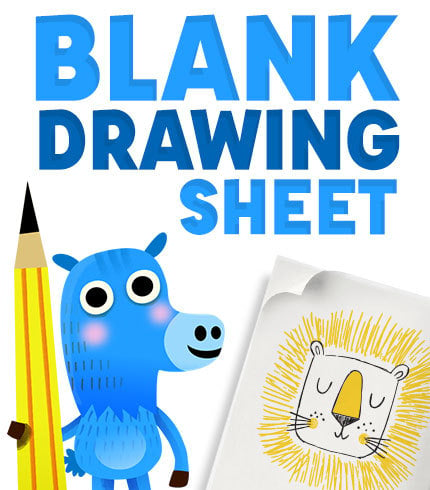 Follow your favorite tree through the seasons by drawing its branches, leaves, and flowers at different times of year. You can use the "Blank Page" activity on the Caribu App to sketch what you notice. If you make a mistake, simply delete with the eraser and start again! This saves on paper that you might have wasted trying multiple drafts. Store each image on your device, and make an album to keep track of your tree. After a few months, look back and notice the changes. What's special about your tree? Share your drawings with family or on social media, and tag #Caribu so we can see too!
Learn Some Tree History
For older kids, the Highlights books on the Caribu App feature powerful stories of people and trees in history.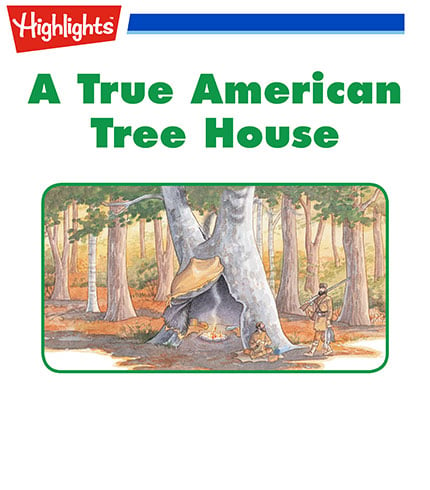 The book A True American Treehouse tells a little-known tale about the Pringle brothers, two soldiers who created a hideout in a large West Virginia sycamore tree from 1764-1767. They had deserted the British Army during the French and Indian war (before American independence), and needed a place to shelter. Learn how they set up their treehouse and survived in the wilderness.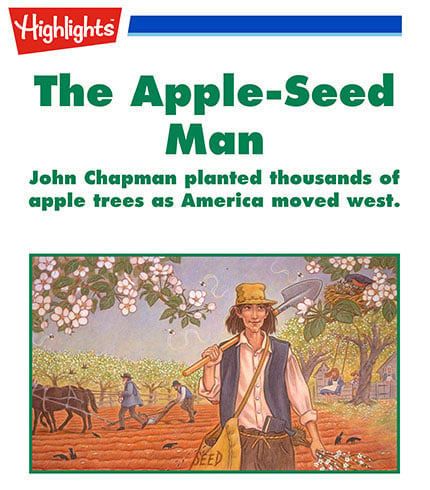 Another tale from history, The Apple-Seed Man, celebrates the efforts of John Chapman, known as Johnny Appleseed. He is renowned for his creation of apple orchards throughout parts of the early United States and Canada. The book describes his simple everyday life as a missionary who enjoyed helping and teaching others. Discover his methods for gathering apple seeds and planting trees that would endure. We can all learn from his joy in nature and commitment to supporting the environment.
Read in the shade
As the days warm up, reading under a shady tree is a great way to relax and cool off. Charge your device, and bring it outdoors to a local park or greenspace. Choose some favorite books from the Caribu App and read them alone or with a family member. Lean back on the tree trunk, or spread out on a blanket under the tree branches. Whisper some of your favorite lines and give the tree a hug!

---
Beth S. Pollak is a writer and educator based in California. In addition to working with Caribu, she consults with educational organizations and EdTech companies. Beth has worked as a teacher and journalist in Chicago, New York and San Francisco. She holds degrees in journalism, bilingual education, and educational leadership. In her free time, she enjoys hiking, biking, picnics, and dance.