By Beth S. Pollak
It's National Hispanic Heritage Month, and Caribu is featuring a special category highlighting Hispanic culture, history, and heroes. While Hispanic Heritage month is a U.S. celebration, it is a chance to learn about Hispanic communities across the globe, each with distinct flavors and traditions. Take this opportunity to explore what makes different Hispanic communities unique, to take pride in Spanish language expression, and to celebrate the successes of Hispanic and Latino leaders and innovators. Here are some of our favorite books and activities for Hispanic Heritage Month to share with your family and friends in a Caribu Call.
Travel The Globe with Encantos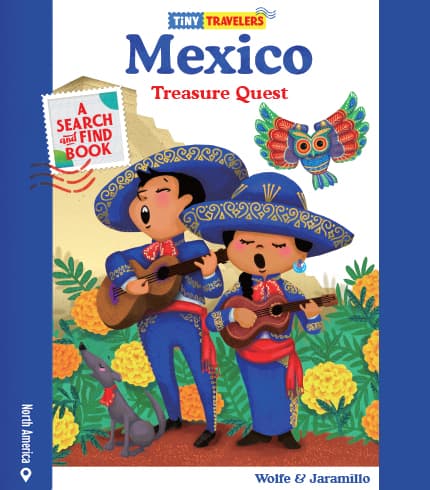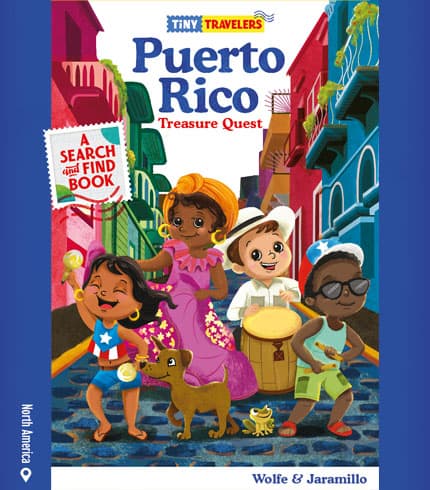 For Hispanic Heritage Month, visit Puerto Rico and Mexico with the Tiny Travelers "Treasure Quest" Series by Susan Jaramillo and Steven Wolfe. Read about famous landmarks, popular music, fun activities and much more. Search for the Treasure Stamp on each page so you can learn together about local surprises! Enjoy bright images of architecture, fashions, animals, and lush landscapes. Take an international journey with your loved ones in a video-call without leaving your home.
Learn About Latino and Latina Innovators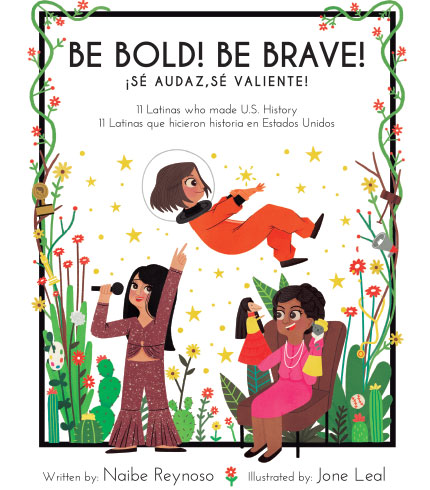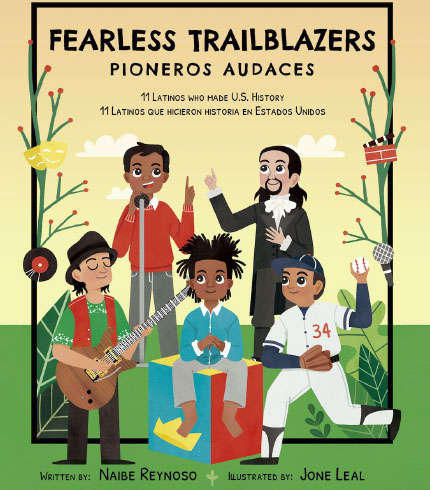 Be Bold! Be Brave! 11 Latinas Who Made U.S. History, and Fearless Trailblazers: 11 Latinos Who Made U.S. History, feature the fascinating biographies of Latino/Latina men and women who have made remarkable contributions to the world. Written by Emmy award-winning journalist and producer Naibe Reynoso, each book includes kid-friendly profiles of these inspirational leaders, with colorful portraits showing them at work. Read the book together with your family and friends, and share ideas about how all people have the potential to become innovators and change-makers.
From Generation To Generation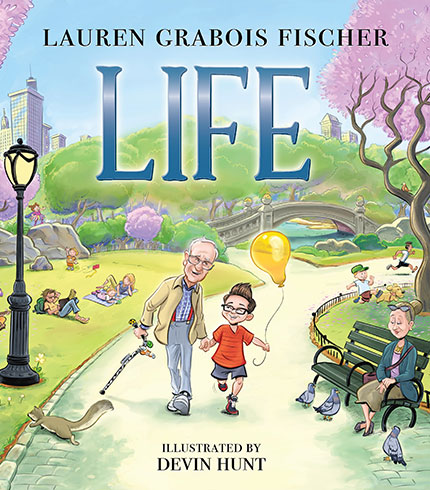 The book Life, by Lauren Grabois Fischer, is a touching exploration about family traditions and experiences that resonate from generation to generation. Notice the foods, activities, and special moments that reflect Fischer's family's Cuban-Jewish multi-cultural background. The book considers the big ideas about life from both a grandparents' and a child's perspective, and demonstrates how much we have in common no matter our age or experience. Read it with a loved one in a video-call, and discuss your memorable moments and reflections with the next generation.
Add Some Color To Your Day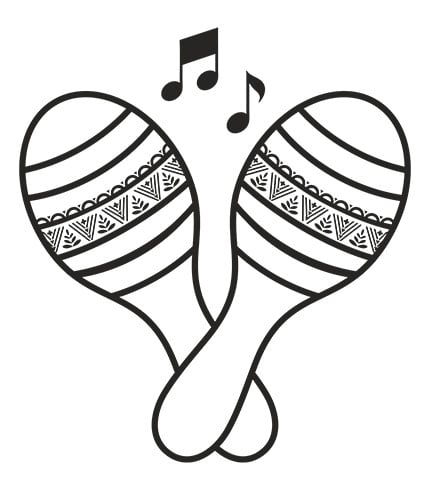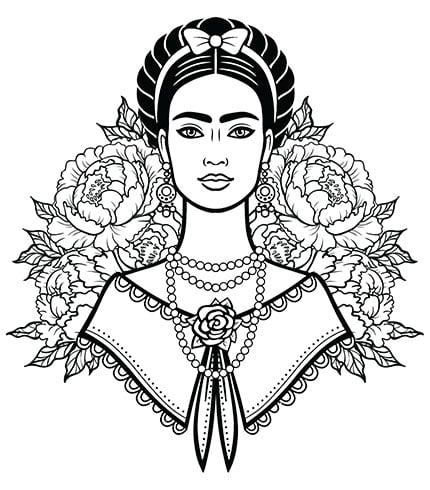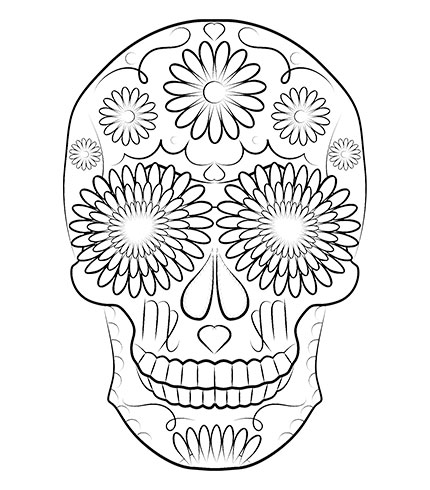 Check out the fantastic coloring pages for Hispanic Heritage month in the 'Activities' section of the Caribu app! Play some music and decorate the maracas. Fill in Frida Kahlo with bold shades. Plus, get ready for the upcoming fall holiday Día de los muertos (The Day of the Dead) by coloring traditional Mexican skull decorations called calaveras.
Explore Oaxacan Alebrijes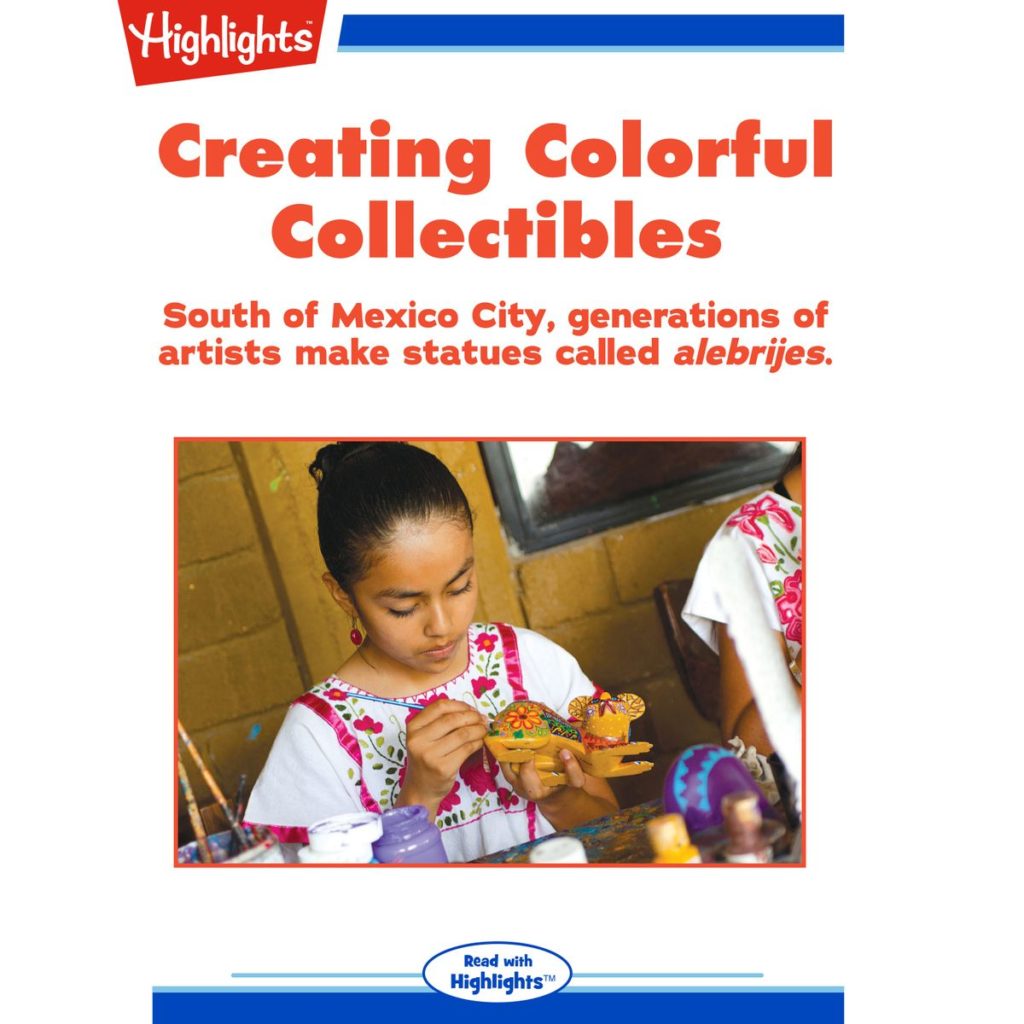 Do your kids like arts and crafts? In the book Creating Colorful Collectibles, read about alebrijes, the famous animal figurines made in Oaxaca, Mexico. Explore the step-by-step process of shaping and painting these traditional handicrafts as you turn the pages in a video-call. Learn what makes alebrijes important to Oaxacan culture, and enjoy photos that demonstrate the artists' skills and expertise. When you are finished, decorate some of your own animals in a Caribu coloring page.
Inspire With Bilingual Poetry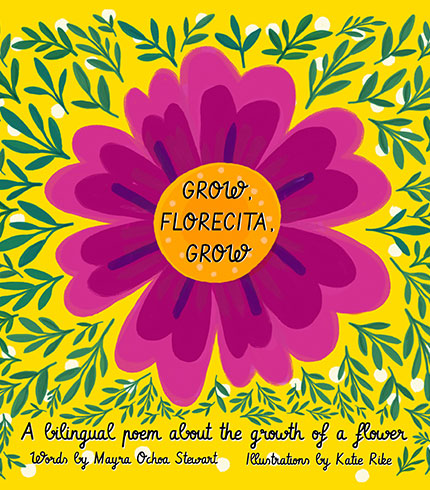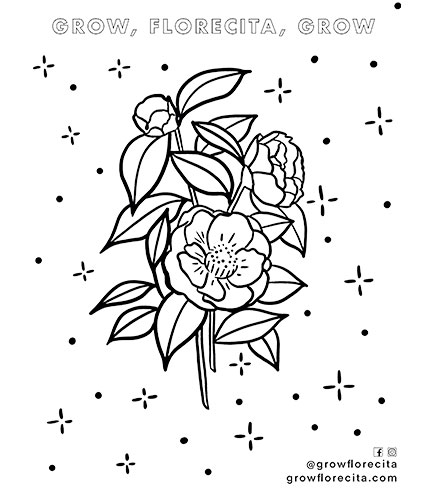 The book Grow, Florecita, Grow / Crece, Florecita, Crece, by Mayra Ochoa Stewart and Katie Rike, is a beautiful allegory that compares the growth of a flower to the internal growth that people can experience across their lifetimes. Just as plants can flourish with care over time, when people approach the world with patience, confidence, and gratitude, they can cherish the joy of personal progress. Read the book in English or Spanish, and try the coloring pages in Caribu's 'Activities' section.
Brush Up On Your Tortilla Skills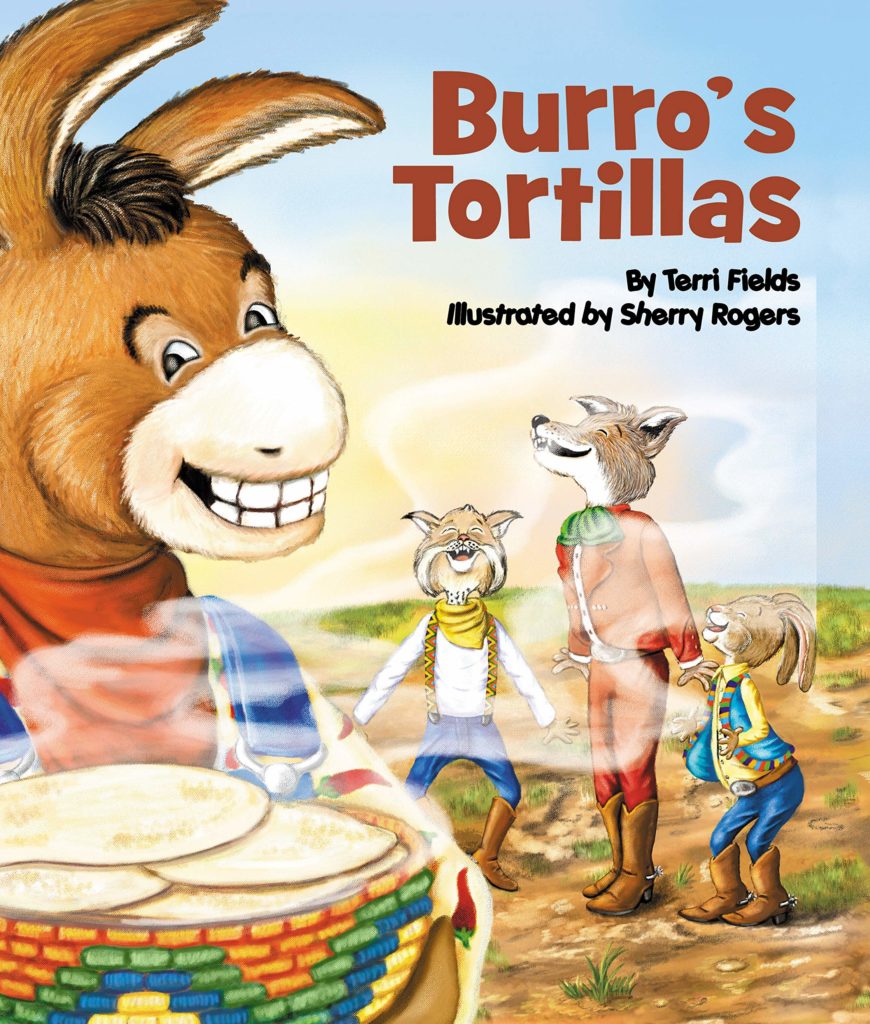 Have you ever wondered how to make a tortilla? Learn with your loved ones in a Caribu Call! Burro's Tortillas is a delightful story that walks readers through the traditional method of preparing tortillas. Burro the donkey and his friends will show you how to make them step-by-step with colorful illustrations. The book is written mostly in English, but it includes some words in Spanish that you can learn and practice. When you finish reading the book, share the recipe with friends and family, and prepare some delicious tortillas together.
Sing And Rhyme With Juana La Iguana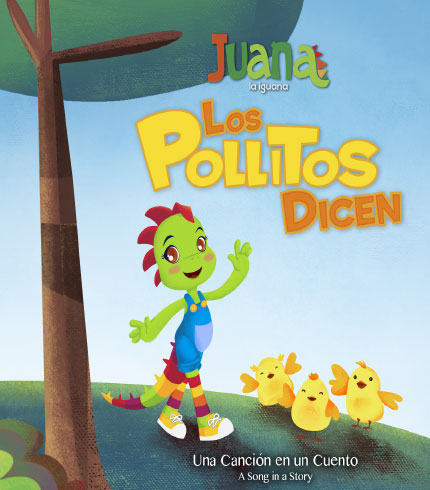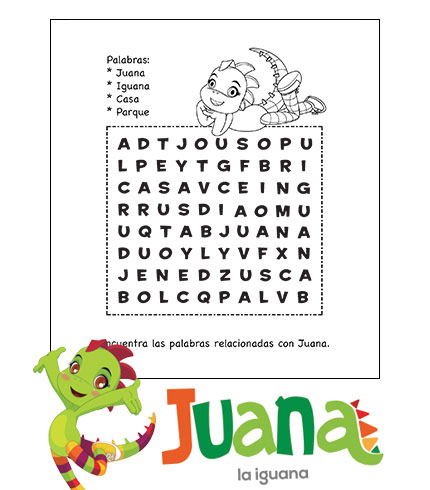 Join Juana La Iguana to read Los Pollitos Dicen, ("The Little Chickens Say…"), a traditional Hispanic nursery rhyme. Practice with Juana and other animal friends to learn the words in English and Spanish. Sing along with the musical notes provided at the end of the book. When you finish, try the rest of the Juana La Iguana musical books in Caribu's in-app library! Plus, check out all of the Juana La Iguana coloring pages, puzzles, and matching games in Caribu's 'Activities' section.
Practice Your Latin Dance Moves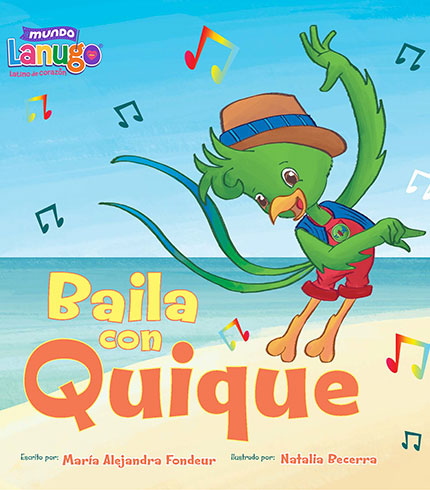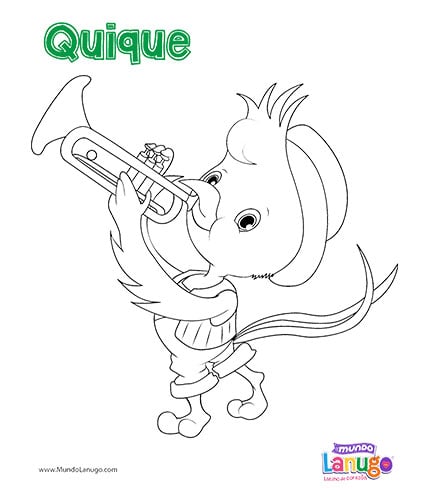 Do you know the mambo, cumbia and cha-cha-cha? Put on your dance shoes and start moving in your next virtual playdate! Join a tropical bird named Quique in Baila Con Quique to read, dance, and sing together. Pound the drums, shake the maracas, and get your groove on as your turn the pages to the Caribbean beat! Afterwards, color-in the picture of Quique and the trumpet, which you can find in Caribu's 'Activities' section.
---
Beth S. Pollak is a writer and educator based in California. In addition to working with Caribu, she consults with educational organizations and EdTech companies. Beth has worked as a teacher and journalist in Chicago, New York, and San Francisco. She holds degrees in journalism, bilingual education, and educational leadership. In her free time, she enjoys hiking, biking, picnics, and dance.