"Everything you need is inside of you…This is a process and it's in your nature to bloom. You have your roots to keep you grounded, you have your seeds to keep you going."
With these inspirational words, Mayra Ochoa Stewart begins her colorful book Grow, Florecita, Grow / Crece, Florecita, Crece, available to read in the Caribu app.
"Flowers are amazing to me," she said. "There's so much diversity in flowers and so much beauty in their diversity. They're so unique in what they need to grow and flourish. Humans are very similar. We are beautiful and different. We have differences in needs. It is important to become aware of our individual needs, nourish our differences, and place ourselves in environments that allow us to thrive."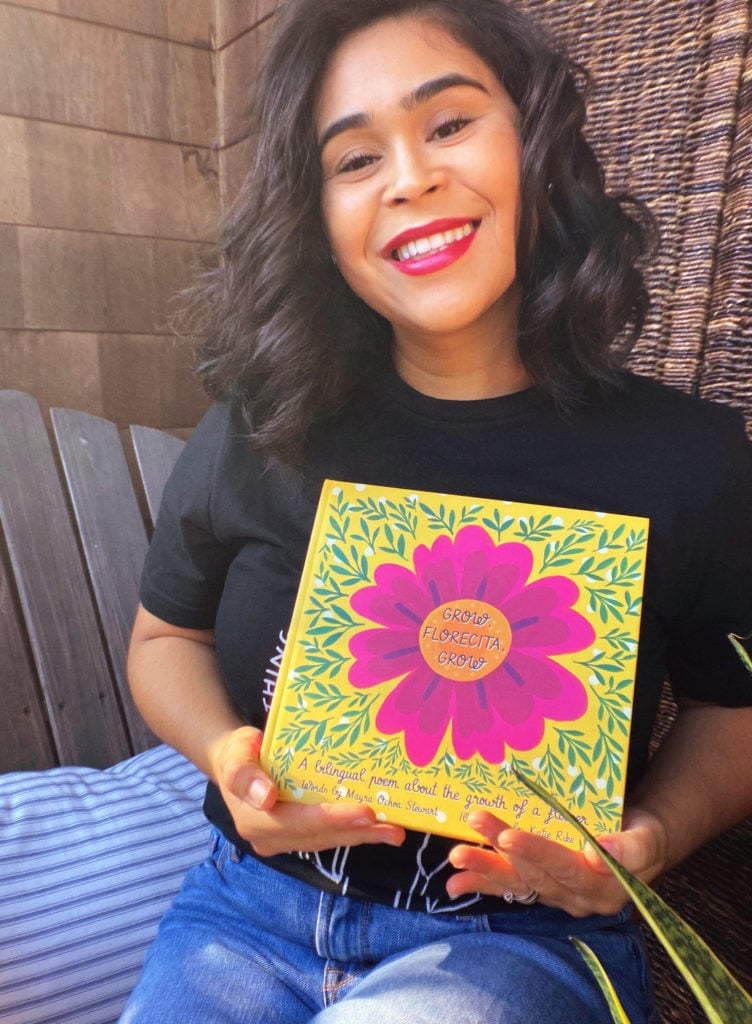 Ochoa Stewart, who is Mexican-American, is one of a number of notable authors that Caribu is highlighting as part of Hispanic Heritage month. She lives with her family in Northern California, where she was born and raised.
"My father's side of the family is multi-generational from Oakland, and my mom is from Mexico," she said. "Both sides of the family are originally from Michoacan, Mexico."
She says that Florecita's verses echo her family's traditions and Hispanic Heritage.
"The ancestral traditions of plant and earth medicine passed down to me through my Mexican lineage, rooted in indigenous practices, led me to this book. In Mexican culture there are many metaphors that are used to compare life to the earth, and I grew up with a lot of those. For me it was natural to compare human existence to plants."
Ochoa Stewart says that she shares her family's ties to the natural world.
"My family on both sides carry a huge connection to the earth through agriculture and plants." she said. "My great-grandmother on my dad's side supported women through womb work and herbs. My [paternal] grandfather has a farm. He grows corn, tomatillos, different types of squash, and oranges, among many other plants and herbs. I grew up on the land and cultivated my own connection to the earth and plants. There is a lot of earth medicine held in these lineages."
The Seeds Within Ourselves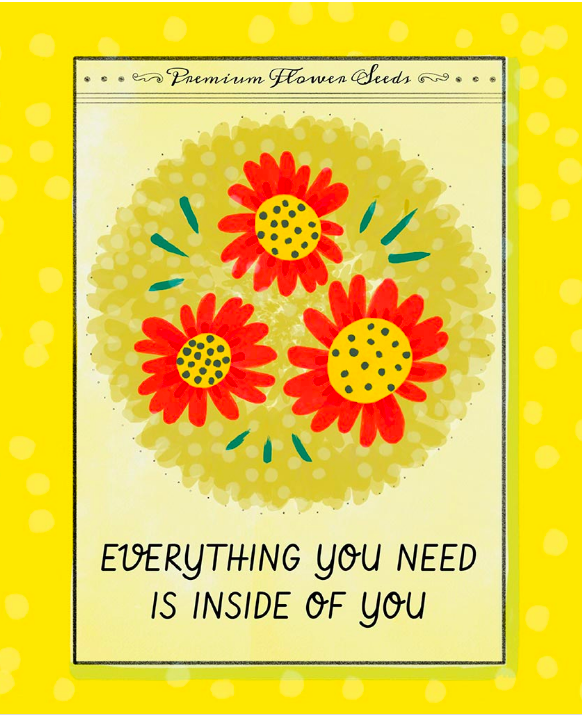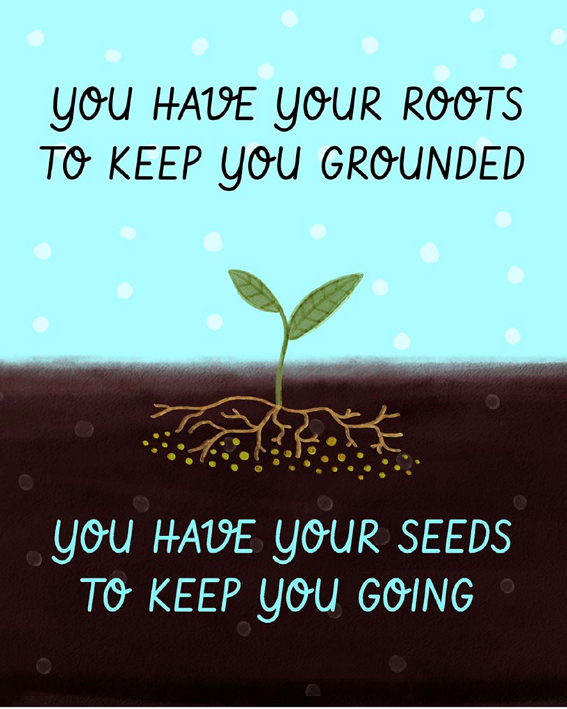 Grow, Florecita, Grow is a poem that compares the growth of a flower to the personal growth that humans can experience. The poem reminds readers that with patience, care, and gratitude, their lives will blossom, just like a flower. The book's bright illustrations reinforce this positive message and inspire hope.
"The Florecita message is that everyone has the seeds within themselves to make their dreams come true," Ochoa Stewart said. "Everyone has something inside that makes them want to sing their song: that will make them flourish, that will make them light up. No one is left powerless; we all have the ability to rise and to grow. Some days will be easier than others. We can all pull energy from the earth, connecting to the moon, the sun and to other human beings to flourish and thrive. We have the resources to thrive on earth. Even when there are fires burning around us."
Ochoa Stewart went to college at San José State University and studied sociology. While working as a mental health counselor, she drafted the poem that would grow into Florecita.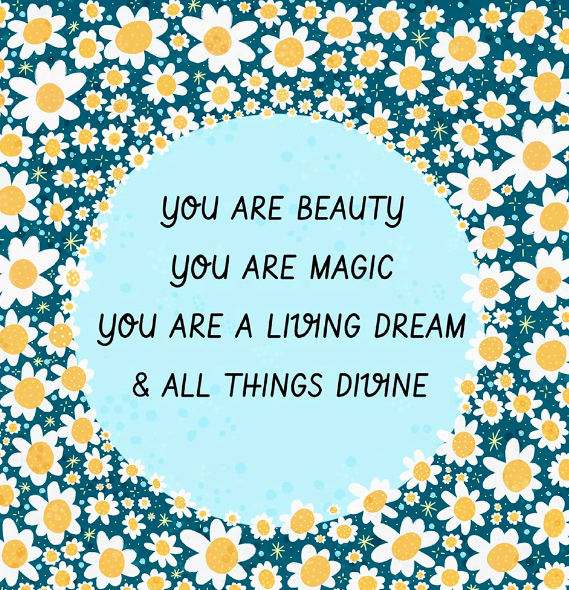 "I wrote it for myself," she said. "It was me flowing and writing my emotions. It came through in a natural way. It resonated so much that it became a part of me. This is one of those poems that I kept thinking about and referring to in my personal life."
Ochoa Stewart worked with college classmate Katie Rike to develop the illustrations, and partnered with Bootstrap Publications to reach a larger audience.
"Katie and I would talk about our dreams while I was in California and she was in Spain," Ochoa Stewart said. "I wanted to put out a children's book, and she wanted to illustrate one. One day I had the inspiration —that Florecita could be that children's book, and it hit me that Katie could illustrate it. I saw a vision of Katie's flowers and how she could beautifully illustrate this book. We worked together from there and it flowed."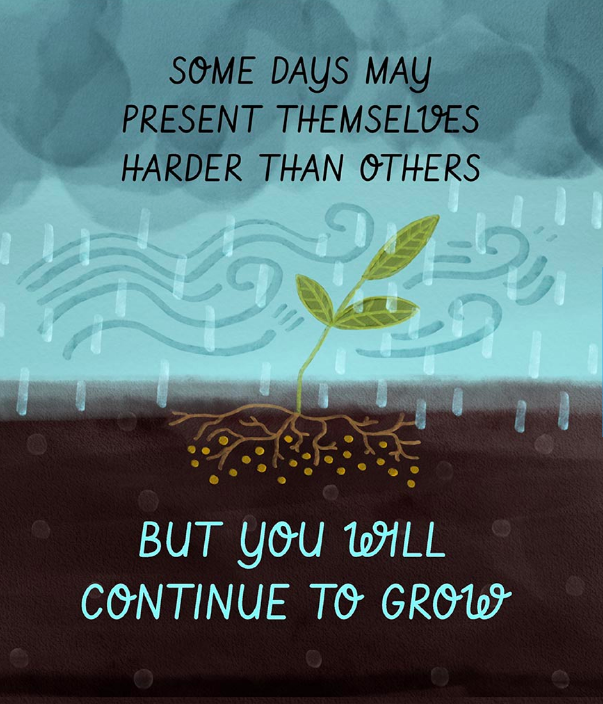 Her favorite page is one that describes hardships: "Some days may present themselves harder than others, but you will continue to grow."
"That page is so important," she said. "Imagine how life could be if we moved through life changes with that idea in mind. It is simple. The path of self-development and self-actualization can be presented in such a complex way, yet I find that the methods I have used and serve me best are simple in nature."
Ochoa Stewart says she's excited to see Florecita in the Caribu app. "Spreading the message is the most important thing. I love the concept of connection, even if it means connecting digitally right now. I have a younger sister that's 12. She and my son are really close. When they weren't able to be together [during shelter-in-place regulations], they were using Caribu, reading and drawing. I love the concept. It aligns with Florecita's message of connecting people to each other and the Earth regardless of outer circumstances."
Coming Together In Challenging Times
In her free time, Ochoa Stewart enjoys writing science fiction and sharing her ideas with her husband, as well as visiting with friends and family nearby. She says the COVID-19 pandemic and the recent wildfires in California have only increased her commitment to spreading Florecita's message of connecting with nature and loved ones.
"My grandfather wakes up before the sun comes up, goes out to tend to his plants and animals, and does not come in until the sun goes down," she said. "It's his life force. The wildfires were in [nearby] Vacaville, and my grandparents had to prepare to evacuate. It got so close. They packed, but they are still here. The fires burned, but they are still here. I realized as the fires burned that we are still here, and there is nothing more important than the connection we cultivated while on the land. We take that with us everywhere we go."
Ochoa Stewart says she hopes that Florecita's message encourages readers to support each other and to appreciate every day despite 2020's most challenging obstacles.
"My message would be to keep connecting. Even when we're being quarantined. Even when we have to wear masks. Even when there's smoke, fire, and floods— the power of connection exists. We are here right now together."
---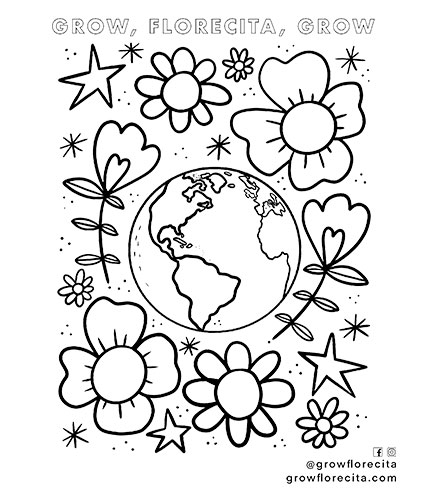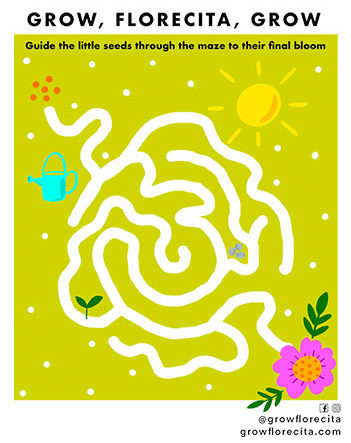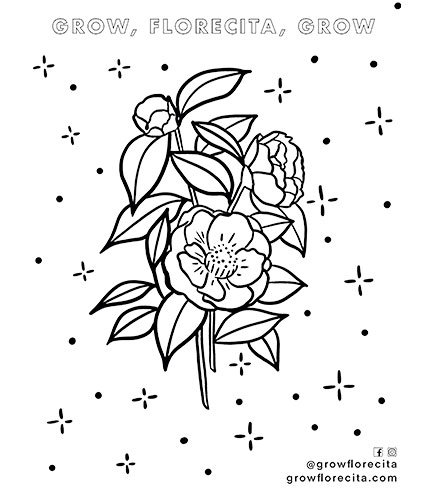 You can find Grow, Florecita, Grow and Crece, Florecita, Crece, in the 'Hispanic Heritage Month' category of the Caribu app. You can also find lots of Florecita coloring pages and puzzles in the 'Activities' section. Sign-up with Caribu to get started! Read, color and play together in your next family video-call.
---