By Beth S. Pollak
Today is International Day of Families, and it's an excellent opportunity to celebrate your family and others across the globe. In 1993, the United Nations General Assembly created this annual day "to promote awareness of issues relating to families and to increase the knowledge of the social, economic and demographic processes affecting families."
The Caribu App offers a variety of books that highlight family experiences. Many stories capture the ups and downs of family life with realism, empathy, and humor. There are also texts that feature different types of families, with a focus on love, respect, and care. Take a look at some of our favorites below: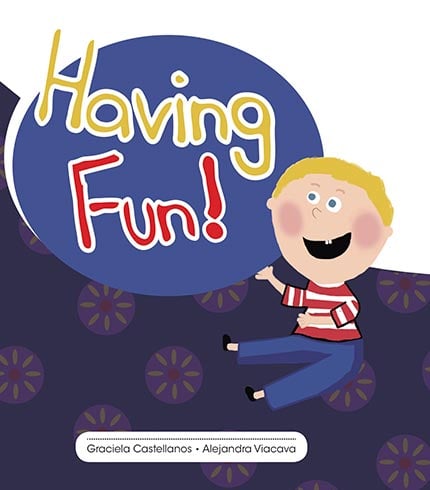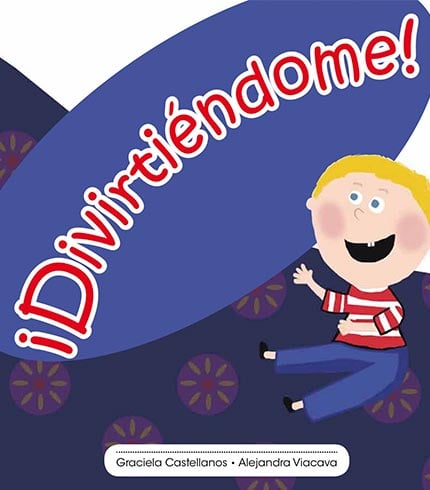 How might we build family relationships with play? Having Fun is a vibrant text that shows kids from different families doing fun activities with their relatives. It features rhythms and repetition that will grab the attention of young children and enliven your storytime. When you read, add the sound effects and join in the excitement! It is an active way to celebrate family time together. Enjoy the bright colors, shapes, and laughter. It is also available in Spanish (¡Divirtiéndome!)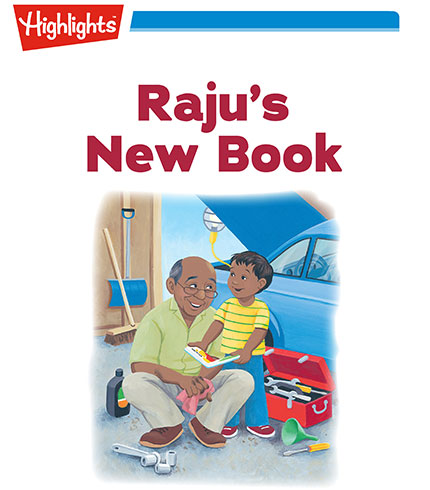 How might we make time for family members during busy days? Raju's New Book tells the story of a boy named Raju who wants to read with his family members. But it is difficult, because they are all hard at work at their jobs! He thinks of a fun strategy so they can take turns reading with him. This story reminds readers how families all over the world must balance work time with family time. Let Raju inspire you to embrace creative solutions.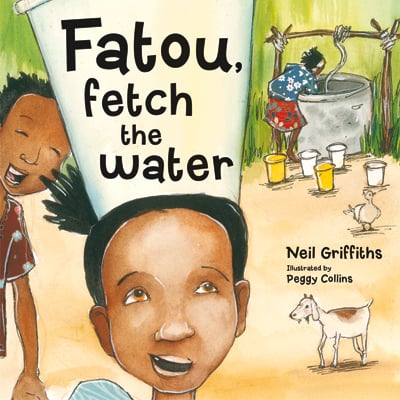 What is family life like in other countries? Fatou, Fetch the Water highlights family and village life in The Gambia, West Africa. Fatou is a young girl whose mother asks her to fetch some water from the local well. On her way, she encounters neighbors who greet her and give her different parcels to take back to her home. Learn about Gambian foods, fashion, friendliness and families in this colorful story. In addition, the book features an informational section at the end to provide more details about Gambian life.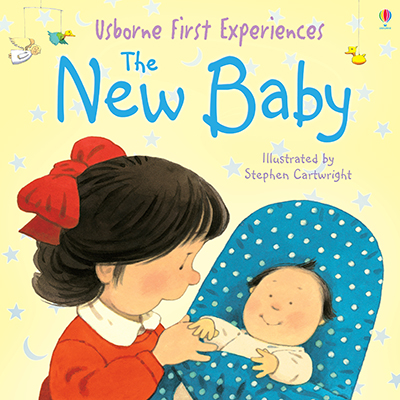 What might happen in a family when a new baby is on the way? The New Baby tells the story of the Bunn family's new baby. Granny and Grandpa come to stay as the family prepares for the birth. When the baby is born, the whole family visits the hospital and makes adjustments back at home. With large, detailed illustrations and straightforward text, The New Baby is a guide for siblings and friends who want to know more about what happens when the baby comes.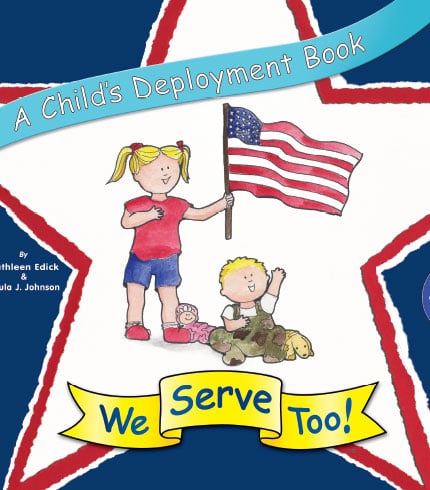 What happens when your parent is deployed for military service? In A Child's Deployment Book, a girl's daddy is deployed and must leave home for his service. With bright illustrations and reflective thoughts, the daughter describes her feelings about the situation. She pictures her father at work on the base, and wonders what it must be like for him. She explains how she values her father's sacrifice, and concludes with a poignant bedtime prayer. This book takes a realistic look at the experience of deployment from the child's perspective, and will move you with its emotion and love.
How do I learn about families with different skin colors? Families Are of Many Colors is a picture book that explores how people have different skin colors and physical characteristics. The bright images and simple language teach readers that love and respect between family members is what makes the world a better place, regardless of skin color. This book is a positive choice to teach young children about diverse families and cultures. It is also available in Spanish: Las familias son de muchos colores.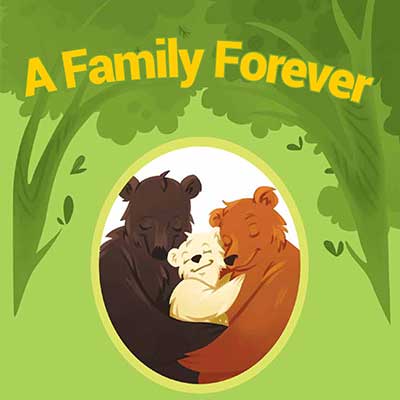 What happens when families adopt children? A Family Forever tells a colorful story about two boy bears who build a new family. The boy bears love each other very much, but they are sad when their other friends have babies and they cannot. One day, they venture deep into the forest and meet a lonely baby bear that has no parents. They welcome it into their home and become a family. This is a delightful text to explore the concept of adoption and learn about non-traditional families. Its focus on love and acceptance is a powerful message for all readers.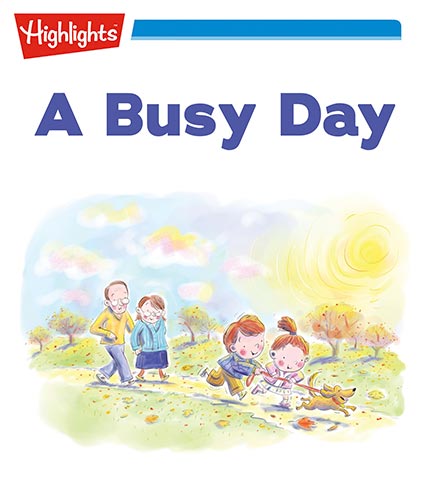 What do you like to do with your grandparents? In A Busy Day, Mark and Kelly spend the weekend with Grandma and Grandpa. Read about the special activities they do together and the fun that they have. This book celebrates the relationship between grandparents and grandchildren, and might encourage you to try some new activities with your grandchild.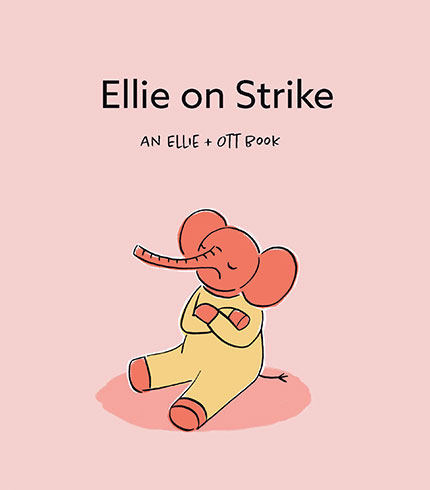 What do you do when a toddler says no? Ellie on Strike is one of many in the Ellie and Ott series that captures the experience of raising a new baby. In this book, Ellie is a toddler, and her parents are doing their best to meet her needs. However, she goes on "strike" and refuses to do what they ask. This story shows the tricky challenges of parenting young children with sweetness and empathy.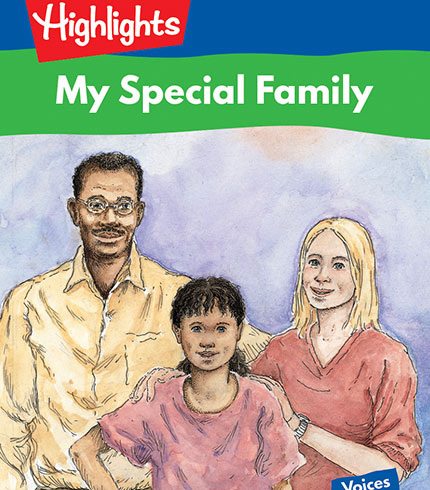 What do I have in common with my parents, and what is different? In My Special Family, a second-grader who is part of a multiracial family describes the qualities she has in common with her parents. She shares likes and dislikes, and some of the activities they enjoy doing together. It is a meaningful way to examine relationships between family members, and to discuss similarities and differences.
All of these books are available to read in the Caribu Library. Download the Caribu App, and share the International Day of Families with your family on a Caribu Video Call.
---
Beth S. Pollak is a writer and educator based in California. In addition to working with Caribu, she consults with educational organizations and EdTech companies. Beth has worked as a teacher and journalist in Chicago, New York and San Francisco. She holds degrees in journalism, bilingual education, and educational leadership. In her free time, she enjoys hiking, biking, picnics, and dance.