Are your kids always asking you to draw with them, but drawing isn't your strongest skill? We can help change that! Directed drawing activities may be just what you need to get those creative juices flowing.
Both you and your child will love following the simple steps given for each drawing, and then you can let your imagination run wild by coloring your creations (think: a snowman, a turkey, a pig, an umbrella; simple things to start) with crayons and markers. Directed drawing can help build confidence!
If you are ready to get creative, pull up your Caribu app! We've listed some of our favorite directed drawing worksheets that you can find there. Whether your budding artists draw independently, with you, or call grandpa in for the fun, they are sure to love all of the happy drawings they can create and the easy-to-use templates we offer. It's like having an art classroom in your own home!
What Is Directed Drawing?
You may be asking yourself, "what in the world is directed drawing? Basically, it's step-by-step instructions on how to draw something. For kids, they are usually more basic drawings with simple lines, shapes, and fewer components.
Not only will you and your child be connecting over a fun activity, but it may also help boost their mood! You can benefit from the calming effects of drawing, too.
Directed drawing can be done in a couple of different ways. You can sit with your little one and look at the paper with step-by-step instructions.
You can also give the directions verbally to your little artist and let them be creative in how they interpret your directions. If you have more than one kid, you can use a whiteboard for your drawing so they can all see your example.
Why Is Directed Drawing Helpful?
When you introduce art to kids at a young age, kids gain a greater appreciation of art. They may find out they really love drawing, painting, or even sculpting.
Kids can get discouraged when they can't draw someone they love. If their favorite animal is a dolphin, they can learn ways to draw one with directed drawing. When you help them learn new drawing techniques, it can really help to improve their self-esteem.
Using pencils, a stylus, a pack of markers, crayons, or paintbrushes can also help kids with their fine motor skills and hand-eye coordination. All while your little one is creating their happy drawings without a care in the world, they'll be building skills that help them do things like tie their shoes, use a keyboard, or write their letters.
Directed Drawing Activities
On the Caribu app, we have over 20 different directed drawing activities. These drawing worksheets come in different categories such as food, animals, and vehicles. There's something for everyone to love! We have listed out some of our favorites that are fun for the whole family.
Let's get drawing!
1. How To Draw Tacos
Is it taco night? As a fun activity during the day, you can add in a taco directed drawing activity! As long as your little artist can draw a half circle and squiggly lines, they will love this drawing worksheet.
Once you draw your tacos, you can color in the shell and all of your favorite toppings. When it's dinner time, have your little artist turn into a chef. They can help you turn your drawings into a delicious dinner!
2. How To Draw A Duck
What's not to love about ducks? Our adorable duck drawing lesson is a little more advanced than some.
This worksheet is better for kids in first or second grade. Don't let that discourage them, or you! You may need to practice this one, but that's what makes it so fun. It'll be cool to see how your ducks look different from each other, which could make for a great lesson about celebrating our differences!
Once you're finished, you can color your duck any color you want. Pull out the watercolors for this one. You can paint a whole scene with ducks all around their favorite pond with a grassy area and big trees.
3. How To Draw A Butterfly
Has your child been noticing all of the beautiful butterflies outside? Butterflies are so magical! They flutter around from flower to flower, never stopping for too long.
If you have a lot of butterflies by you right now, pull up our How to Draw a Butterfly sheet. These step-by-step instructions will help you create the happiest little butterfly you have ever seen!
4. How To Draw An Airplane
Like the duck instructions, an airplane can be a little more advanced than some of the other drawing activities. This drawing worksheet is great for school-aged kids. Our airplane drawing instructions are for a biplane.
When you're drawing this with your kids, teach them new vocabulary words by explaining what the different parts of the plane are, like the propeller, the fuselage (body of the plane), and the empennage (the tail of the plane).
5. How To Draw A Lion
Has your child recently read Lucas the Lion over video-chat with Uncle James? Are they now running around the house roaring, or are they a quiet lion like Lucas? Either way, our How to Draw a Lion worksheet will bring this book to life!
Once they've drawn their little lion, they can add a savannah in the background with trees for shade, a big, bright sun, and lots of grass. Don't forget to remind them to use their imagination like Lucas!
6. How To Draw A Dinosaur
If your little one is obsessed with dinosaurs, you're in luck! Caribu has tons of books and activities all about dinosaurs. One of our favorite activities is our dinosaur drawing lesson.
This lesson is a little different than most of the others. Instead of step-by-step directions, this lesson includes a grid layout. Help your little artist follow the lines in each square and in the end, they will have drawn a dinosaur!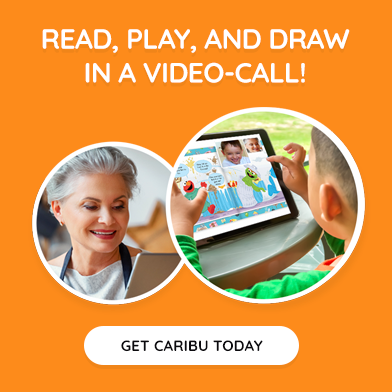 7. How To Draw Fancy Pies
Good thing pies are harder to make than they are to draw. Otherwise, we'd have a pie every night! This directed drawing activity is fun to create and only requires simple round and straight lines.
Once they draw their pie, complete with latticework, ask them what type of pie it is. Do they like apple, cherry, strawberry, or chocolate pie? Have them color their pie to reflect what they like. Now that they're a pro at drawing pies, invite them to help you roll out the pie dough the next time you make a real pie!
8. How To Draw A Piglet
Is there a more adorable farm animal than a piglet? From their pink little snout to their curly tail, your artist can draw their own piglet with our easy-to-follow instructions.
If your child has never been to a farm, take them there by reading Why Do Pigs Roll Around in the Mud? You can learn all about what makes pigs, like the one they drew, and other farm animals so special.
9. How To Draw Doughnuts
If you're looking for a very easy drawing activity, How to Draw a Doughnut is for you. Drawing a doughnut is easy and it's a great activity for kids of many different ages. This doughnut is even complete with frosting and sprinkles!
Your kids can use their own creativity to decide what type of toppings they want. Do they love rainbow sprinkles with chocolate frosting? Maybe strawberry frosting with heart sprinkles? It'll be so much fun to see everyone's separate take on their doughnuts.
10. How To Draw Ice Cream
Our How to Draw Ice Cream page is another directed drawing lesson that is beyond fun and super easy for all ages. This page teaches you how to draw ice cream on top of a traditional triangle cone.
Once your child finishes their drawing, they can color it in any "flavor" they want! If your child wants to bring grandma in on the fun, start a video-call. Together, they can read all about making the perfect ice cream sundae in Yum!
Time To Draw
Directed drawing activities are so much fun! They bring creativity, self-confidence, and may help turn a frown upside down. They can also help strengthen fine motor skills and hand-eye coordination. Kids of all ages love learning how to draw new things. No matter what they are interested in, there's sure to be drawing resources on Caribu.
At Caribu, we love art! We know how important it is for kids to be surrounded by art in all different mediums. If you would like to bring your kids on an art adventure, but can't quite get to a museum, go on a virtual art walk with us. You can even bring grandma and grandpa along for the fun!
Sources:
How Drawing to Distract Improves Mood in Children | NCBI
Why the Arts Matter for Kids' Self-Esteem | Berkeley
Building fine motor skills and why it matters | MSU Extension