By Beth S. Pollak
Grab a pumpkin and get your costumes ready! Halloween 2020 is almost here, and there's nothing like sharing fall's favorite fright fest with your loved ones. Join Caribu to celebrate with our 'Happy Halloween' category, filled with ghostly books and activities for you to enjoy in a virtual playdate! Connect from a safe social distance with a Halloween Caribu Call to read, color, and play together.  
Caribu's Halloween Activities will bring spooky smiles to your festivities! Mysteries, magic, and surprises await in the coloring pages and ghoulish games. Delight your loved ones with drawings, or puzzle through monstrous mazes and wacky word searches. Here are our top picks for Halloween Haunting:
Carve Your Jack-O-Lantern Together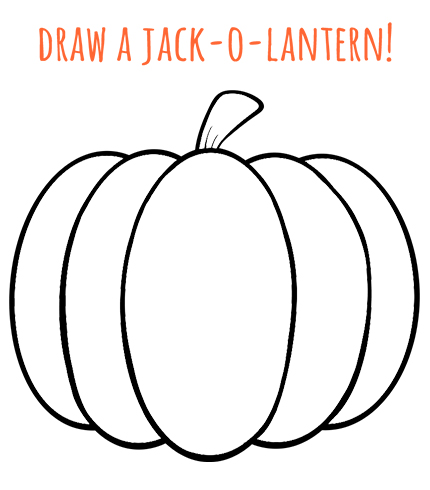 Do you prefer your pumpkins friendly or frightening? With Caribu's Jack-O-Lantern coloring page, go on a virtual trip to the pumpkin patch in your next interactive playdate. Try out dozens of different expressions as you decorate the Jack-O-Lantern with friends and family in a Caribu Video-Call. Take turns 'carving' different faces and symbols, from the silly and strange to the surprising and spooky! Make creative shapes with the pumpkin's eyes, nose and mouth. Try a crooked smile, cheerful grin, or a freaky frown, and add some bats in the background.
Halloween Surprise Eggs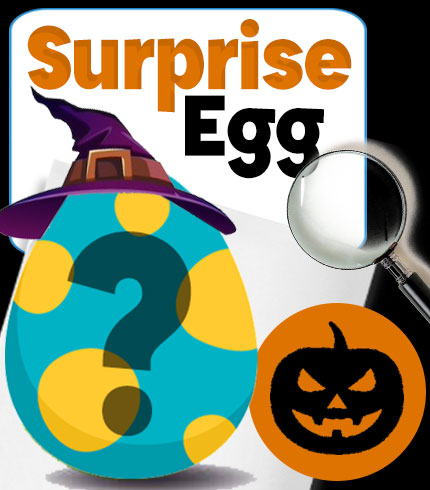 Ready to solve a Halloween mystery? Invite your favorite little detectives to color Caribu's Halloween Surprise Eggs! Select a spooky Surprise Egg coloring page and guess what is hiding behind the invisible ink. Will a phantom appear, or a wicked witch? Use the cryptic clues on the page to make a prediction. Color in the page and discover if your ideas were correct. What is revealed? What surprises lie inside? Look out for ghosts, ghouls, and goblins! Choose from five new Surprise Eggs, created specially to spook on Halloween.
Escape A Mysterious Maze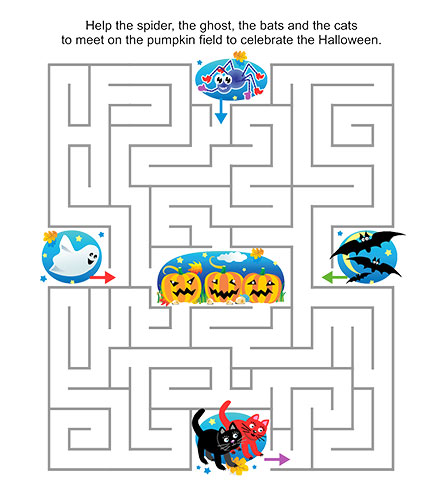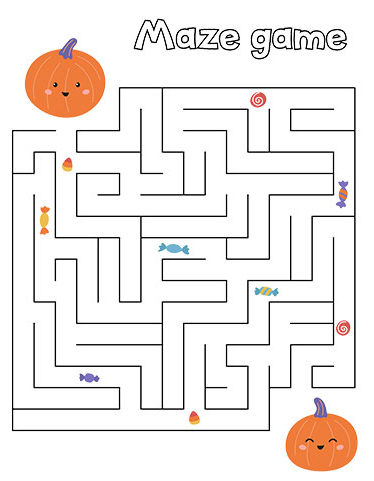 Looking for a chilling challenge? Take on some tricky traps and dead ends in Caribu's Halloween mazes! Try a maze with your loved ones in your next Caribu video-call. Join bold bats, creepy cats, and spooky spiders to explore the twists and turns. Can you make your way to the pumpkin field? Pick up some candies as you wind around corners. Explore different paths using contrasting colors, and see who can find their way first!
Get Creative With Coloring Pages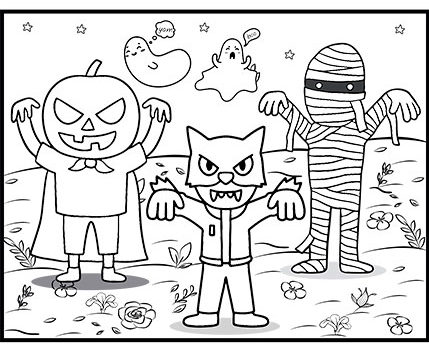 Don't have time to decorate this year? Caribu's got you covered with dozens of Halloween coloring pages! Enjoy kid-friendly versions of the holiday's most iconic images, from graveyards to goblins, skeletons to spiders. Pick your favorite pages in the app, and color them with a loved one in a creative Caribu Call. Jump on a witch's broom, go trick-or-treating with a ghostly ghoul, and watch out for the haunted house!
Draw A Spooky Scene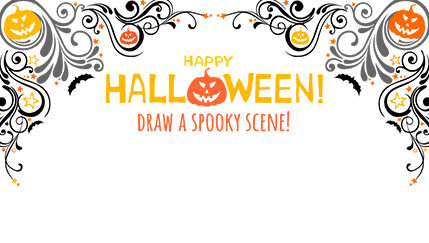 Got a supernatural story in mind? Draw it with Caribu's Spooky Scene! Design a creepy cartoon, haunted mansion, or frightening monster. Join forces with a loved one to color your spooky vision together in your next Caribu Call. Plan your costume, draw Halloween decorations, or sketch a skeleton. Add some bats, ghosts, vampires, or werewolves to frighten your friends and family!
Count Your Candy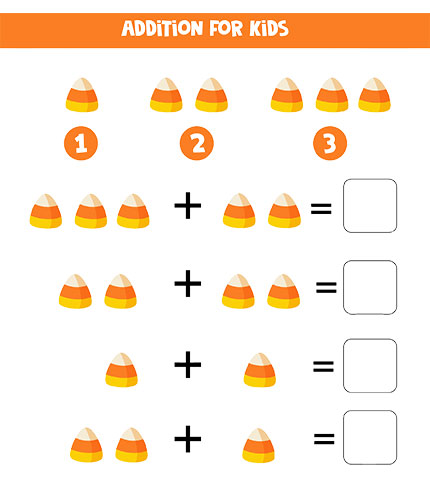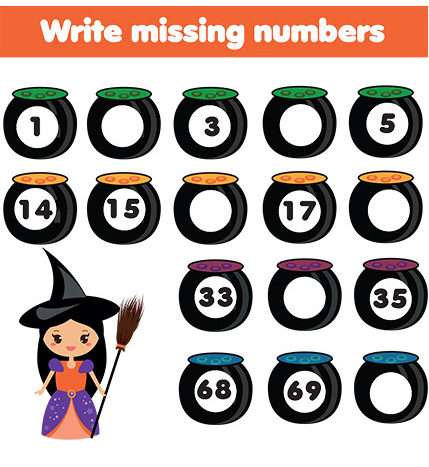 For math practice, count your treats with Caribu's Candy Corn counting page! Whether or not you go trick or treating, add up some sweets in your next virtual playdate. You can also practice number sequences by counting cauldrons of a witch's brew! How many eerie ingredients does she have in her potions? Or try a special Halloween Sudoku, and work together to fill the squares with festive icons that fit the boxes.
Watch Your Words!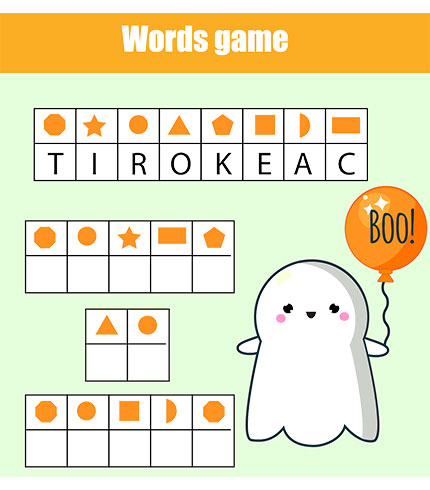 Try Caribu's Halloween word puzzles for a twisted trick or treat. Go on a hunt for Halloween vocabulary with our tricky word searches. Practice spelling your favorite Halloween costumes, candies, creatures and more! Look out for a wacky word search with answers that line up in unusual directions. Plus, try the cryptic Halloween code break! Can you figure out what the ghost is saying?
Look For Your Shadow!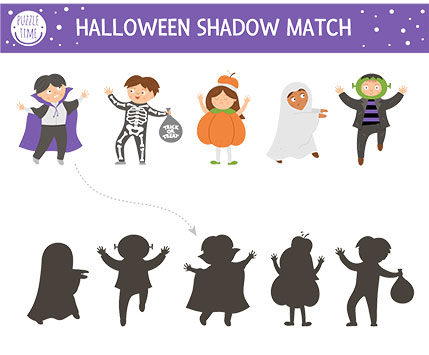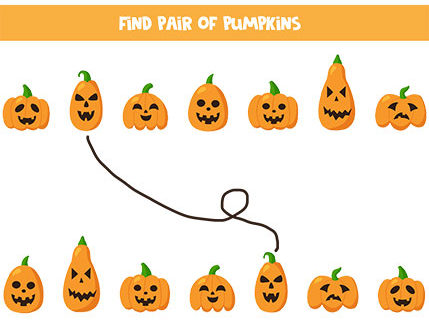 What's hiding in the shadows? Pair kids' costumes with their shadows in Caribu's Halloween Shadow Match! Work on compare and contrast skills as you observe each character's outfit and position. Study the shadows carefully to locate their owners! You can also try Caribu's pumpkin matching puzzle. Can you find the pumpkin pairs? Take on all of Caribu's matching challenges with your loved ones, and solve them together in a virtual playdate.
Whichever activities you choose, enjoy them from a safe social distance with Caribu! Sign up to get started, and let the haunting begin! 
---
Beth S. Pollak is a writer and educator based in California. In addition to working with Caribu, she consults with educational organizations and EdTech companies. Beth has worked as a teacher and journalist in Chicago, New York, and San Francisco. She holds degrees in journalism, bilingual education, and educational leadership. In her free time, she enjoys hiking, biking, picnics, and dance.