By Beth S. Pollak
Across the globe, grandparents and grandchildren who are separated due to the COVID-19 pandemic are using the Caribu app to connect with their loved ones. Caribu offers many meaningful and exciting ways to enhance family video-calls: online books, games, puzzles, and coloring pages that you can share together in a virtual playdate.
Carroll Langston, 77, from Charlottesville, Va., has two grandchildren in Massachusetts that she hasn't seen in months.
"I haven't seen my grandchildren since Christmas and it's killing me. Usually they come down or we drive up, and now we just don't do that at all."
However, in recent weeks she started using Caribu, which has been a game changer.
"When I can't see my grandchildren, I don't get to see them grow.," she said. "I don't get to see their mental and artistic development. Now, with Caribu, I can experience them firsthand in real time. I can see what books and activities they choose, and how they draw and play tic-tac-toe. It's extremely valuable to me."
Langston especially loves how kids of different ages can access Caribu's in-app library in order to select their own books from age-appropriate categories. She says this helps foster independence and empowers her grandchildren, who are ages four and seven.
"The interactivity is the biggest plus. I love how the books are divided by age groups. Sometimes I have one of the kids online and sometimes I have the other. There's no need for competition: they can each call their own shots."
Reading Benefits
One of the most valuable aspects of Caribu is that it has allowed Langston to support her grandchildren's reading development. Prior to using Caribu, Langston had tried to read books with her grandchildren using other online programs, like Skype.
"It's difficult on Skype because I was the only one who could read the text-—when I held the book up to the screen so they could see the words, then I couldn't see what they were seeing. With Caribu, both of us can look at the book at the same time, and can turn the pages together. My seven-year-old grandson's reading is visibly improving, thanks to Caribu; I can read a part of a word, and he can recognize and sound out the next syllable. It's a wonderful invention."
Langston also says she appreciates how Caribu allows greater independence for her grandchildren in their video-calls and activities. "With Skype, I was the one controlling the process. With Caribu, they can show off for me."
Interactive Group Drawing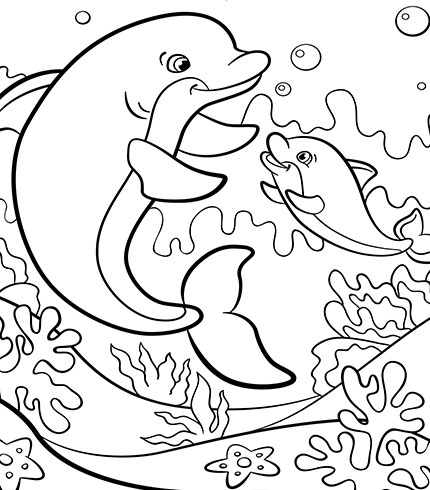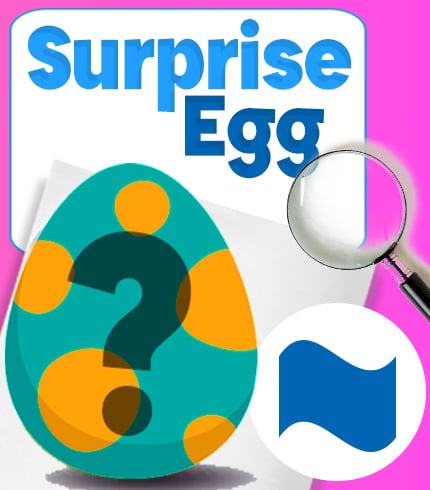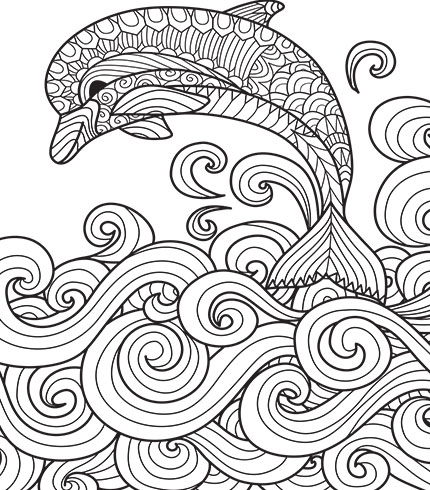 One of Langston and her family's Caribu activities is drawing together using Caribu's coloring pages. This interactive experience has been one of the most magical parts of her Caribu video-calls.
"For the group drawing, what's amazing is I can see what they're doing," she said. "They draw something, and then I guess what it is. Then we work together to finish the drawing jointly. When it was my four-year-old grandson's turn, he chose the Surprise Egg coloring game and we all had fun trying to guess what was in the egg. He could show me each part and move forward at his own pace. I didn't have to be in teacher mode. I could be a participant, and a part of the process."
Connecting with Caribu activities in a video-call means grandchildren can often lead the way: "My grandson's better at technology than I am, but he's a patient teacher—he pointed out how I could find and use the eraser to delete a mistake I made coloring dolphins. This really instills confidence in both of us.."
Taking Turns With Tic-Tac-Toe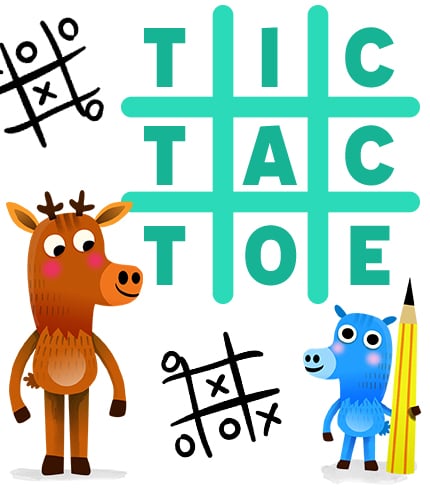 The family also has enjoyed some group Tic-Tac-Toe tournaments.
"For Tic-Tac-Toe, we can each choose a color and we can see it in real time," Langston said. "It allows both kids, from different age groups, to be able to participate and be a part of the process. They both get a chance to be in charge."
Langston says she plans to try more Caribu books and activities with her grandsons, especially the origami.
"A lot of people like me are suffering by not being able to physically hug their grandchildren and see them. They don't get to play and see their artwork. Caribu Calls have meant being able to actually watch them in action. It allows me to see how their learning and skills are progressing, and how their tastes and interests are evolving."
And with COVID-19 safety precautions in place, Langston says she'll continue to use Caribu to interact with her grandchildren.
"While we're nailed to the house and so isolated, this has been a great boon. Technology has saved us all!"
To get started with Caribu, sign up with your computer, or download the Caribu app and create a user account. Invite your friends and family to create a Caribu account too, so you can begin connecting! Browse Caribu's in-app library with your family to find books, games, and drawing activities to explore together.  
---
Beth S. Pollak is a writer and educator based in California. In addition to working with Caribu, she consults with educational organizations and EdTech companies. Beth has worked as a teacher and journalist in Chicago, New York, and San Francisco. She holds degrees in journalism, bilingual education, and educational leadership. In her free time, she enjoys hiking, biking, picnics, and dance.