By Beth S. Pollak / All photos courtesy Dr. Bruce Betts and The Planetary Society unless indicated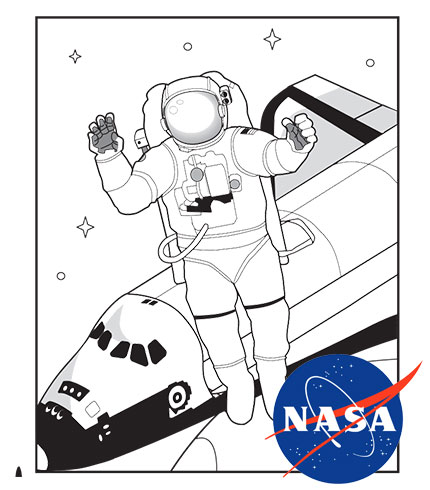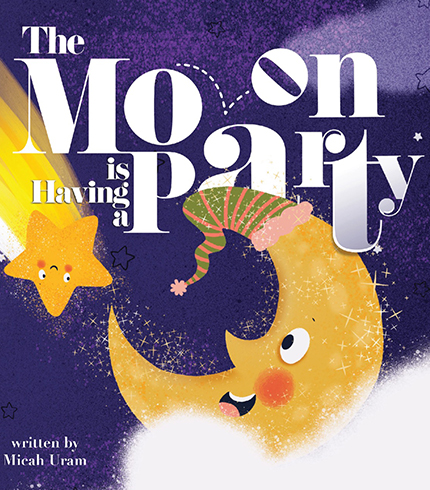 It's 'Transportation Week' at #CampCaribu, and it's an excellent opportunity to travel beyond the earth's boundaries and into outer space! Blast off with all of Caribu's space books and activities, from factual stories about planets to far-off fairy tales. Check out the NASA drawing pages, and color them in with friends and relatives in a virtual playdate.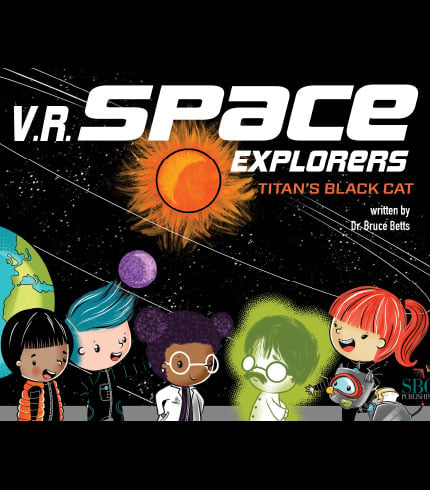 One of our favorite books about space is V.R. Space Explorers: Titan's Black Cat. The book is a graphic novel that follows a team of kid astronauts as they journey to Saturn to learn more about its rings. The story takes you on a colorful voyage through the solar system with a friendly crew, fun space facts, and even a robo-dog!
Author Dr. Bruce Betts is a space explorer and planetary expert himself. He is the Chief Scientist at The Planetary Society, the world's largest non-profit space organization. The organization focuses on education, advocacy, and funding to support innovative programs that further space exploration.
The Planetary Society last year launched its most ambitious project ever, the LightSail 2 solar propelled spacecraft, currently in orbit around the earth! You can follow LightSail's current location with Mission Control here. (Coincidentally, LightSail 2 and Caribu were both named to Time's Best Inventions 2019 list!). Below are some photos of Earth from LightSail2:

In addition to V.R. Space Explorers, Dr. Betts has written four other children's books about space, and he has appeared in the Random Space Fact videos that highlight interesting ideas about astronomy. Betts also writes articles for the Planetary Society; he has created online courses about space; and he participates in a weekly Planetary Radio podcast/radio show. You can hear his 'What's Up' trivia segment every Wednesday with fun facts about space to spark your imagination.
We spoke to Dr. Betts to learn more about space exploration, LightSail, and being an intergalactic author for kids.
What made you decide to write V.R. Space Explorers?
My focus was to combine entertainment and education. I hoped to share science information so there was real learning while simultaneously making the book interesting and exciting. In particular, I like to include space facts and tidbits that make you go, "Huh! That's neat." We focused on the mission to Saturn, so kids could learn about Saturn and its moons. We do have plans for a sequel, and the V.R. Explorers will go to different places in the solar system.
How did you pick the characters?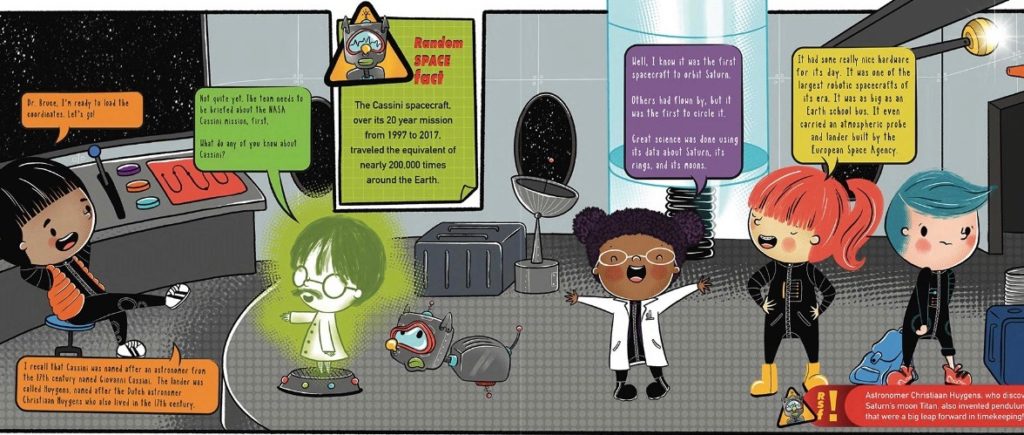 For the kids, I came up with contrasting personalities to play around with, and a diverse group of characters. All the characters are named after stars except for Dr. Bruce, who is based on me but looks nothing like me. The dog was motivated by my large pet mastiff, Max. We originally included a talking mastiff, but it turned into a talking robotic dog. We named it Sirius after the dog star in the Canis Major constellation.
How can families who are learning from home continue to teach children about space during the COVID-19 pandemic?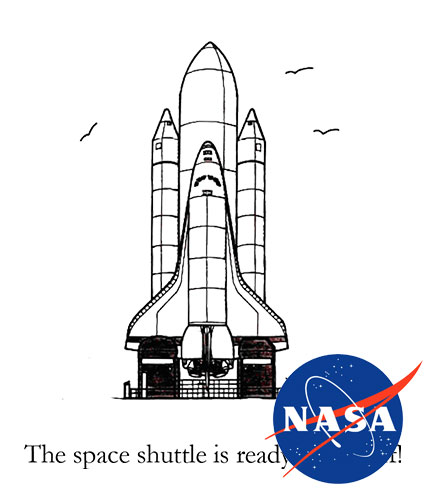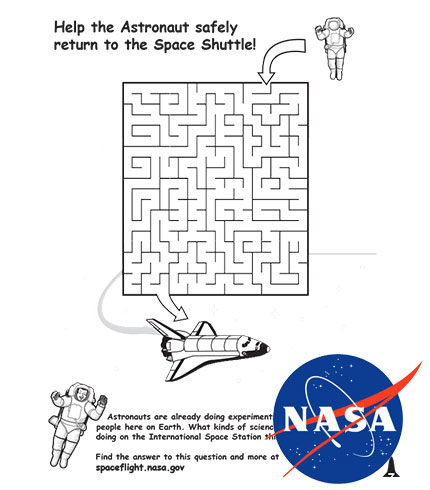 I'm very happy to know my book is available on the Caribu platform. Especially during the pandemic, online reading apps like Caribu not only educate and excite kids about space exploration, but also can serve a valuable role in bringing families together.
For a lot of younger kids, space captures their attention. Even if they never use it professionally, it's a great way to teach about a whole range of subjects: sciences, literature, and more. Find the resources, use them, and keep kids excited about learning in a challenging time. Part of why I went to the Planetary Society is because I get a lot of enjoyment out of connecting the public with the excitement of space. Families can utilize the many resources that are on the Planetary Society's website and other sites on the Internet.
What are the details of your background as a space explorer?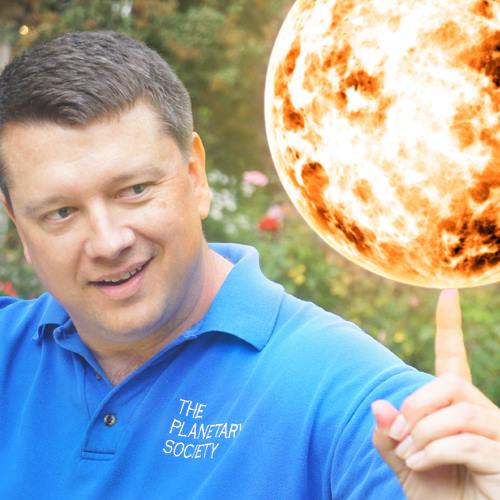 I went to Stanford for my undergraduate and Master's degrees in physics and math, and then I did a Ph.D. at Caltech in Planetary Science. I did research studying the surface of Mars and the surfaces of the moons of Jupiter.
I worked at NASA HQ for three years. Among other things, I managed instrument development programs for some of the early stages of space instruments. I ran the review process, and versions of those instruments have flown on actual space missions.
Then I went on to The Planetary Society, and I've been there ever since. It's the largest space interest group in the world. We have tens of thousands of members all over the world. Our mission is to engage people with space exploration, and to get them involved.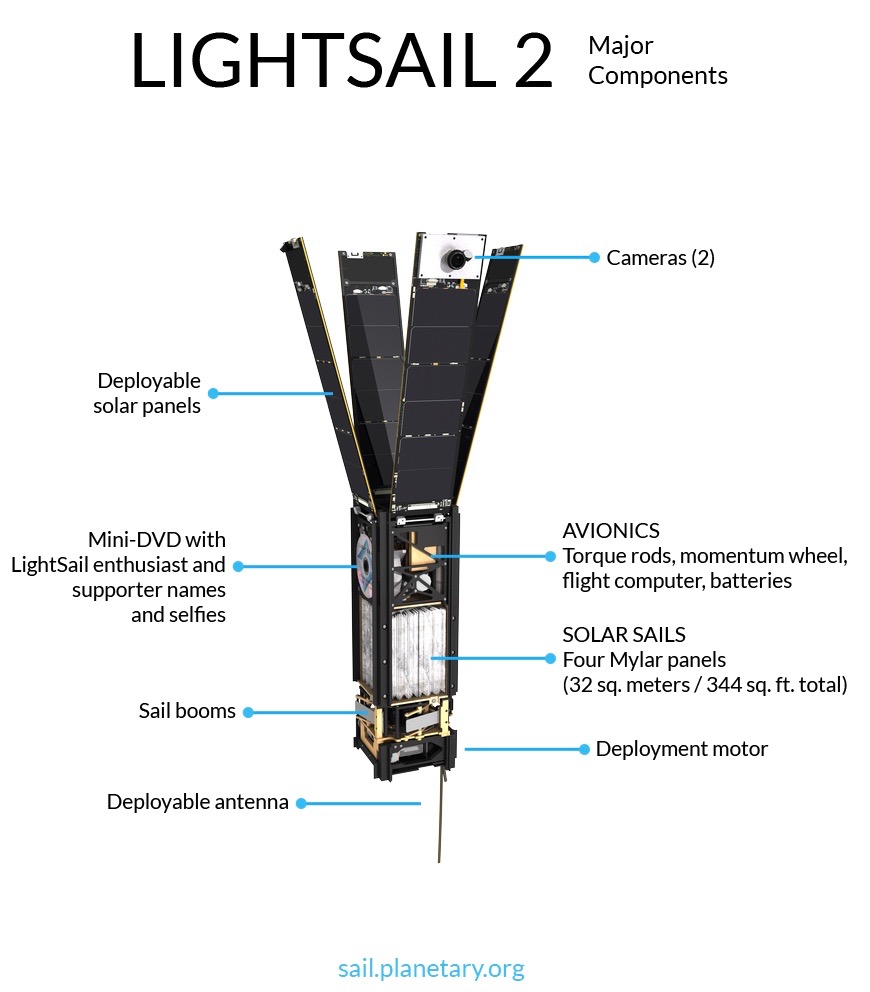 I'm the chief scientist there, and so I manage our science and technology projects. We fund scientists and engineers to give them resources to complete space exploration projects. We fund projects on everything from protecting the earth from asteroid impact, to looking for planets around other stars, to our largest project, Lightsail.
LightSail is a spacecraft that has a solar sail that uses the push of light to propel it. It's got a big Mylar shiny sail that fits into a small spacecraft the size of a loaf of bread. It's the first ever solar sail that uses a small spacecraft like that. It's completely privately funded: 50,000 people from around the world contributed money to complete the mission. We hope that this encourages more missions, more exploration, and more people involved in the exploration of space.
How was the spacecraft launched?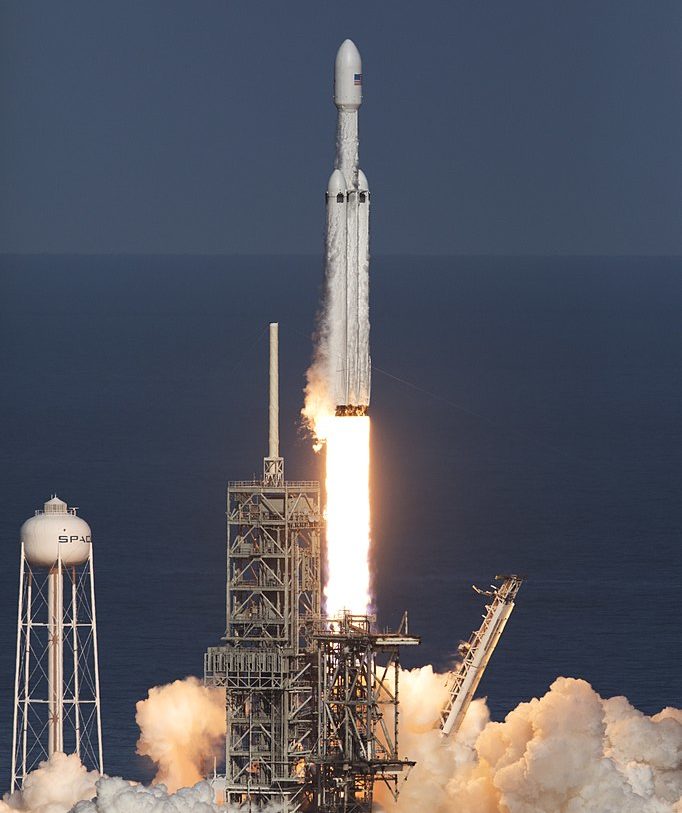 Lightsail launched on a huge rocket, a SpaceX Falcon Heavy, which launched 24 different spacecraft. Lightsail was inside another spacecraft called Prox1, built by Georgia Tech. They hitched a ride on the launch and we were a part of that. One week after being deployed in orbit, Lightsail popped out like a jack in the box, pushed out by a spring.
We also popped out a tiny antenna and began transmitting. We did a checkout of the spacecraft: we sent it information and made sure things were working. The spacecraft has four panels that open up and expose where the sail is after 3 days. Things weren't going quite the way we expected and we waited to deploy the sail. We deployed the sail after about a month, and it's been deployed for about a year.
When I think of space exploration, I always think of big rockets. How is LightSail different?
There are all sorts of small spacecraft being used by universities and students, from simple experiments to serious science. Many universities use CubeSats, spacecraft that are 4-inches square that fit in the palm of your hand. But they lack propulsion because they cannot carry very much fuel.
Our spacecraft is the size of three CubeSats together, so you can hold it with your hand. We made it more challenging by trying to shove a sail in there, deploy it successfully, and then control it.
The miniaturization of electronics that's made computers become smaller and turn into phones is the same trend that has enabled spacecraft to be smaller. The smaller your spacecraft, the better, because when you get into space you can go faster if it's smaller. The challenge of getting to space cheaply is huge. The advantage of CubeSats is you can get a piggy back ride from a rocket.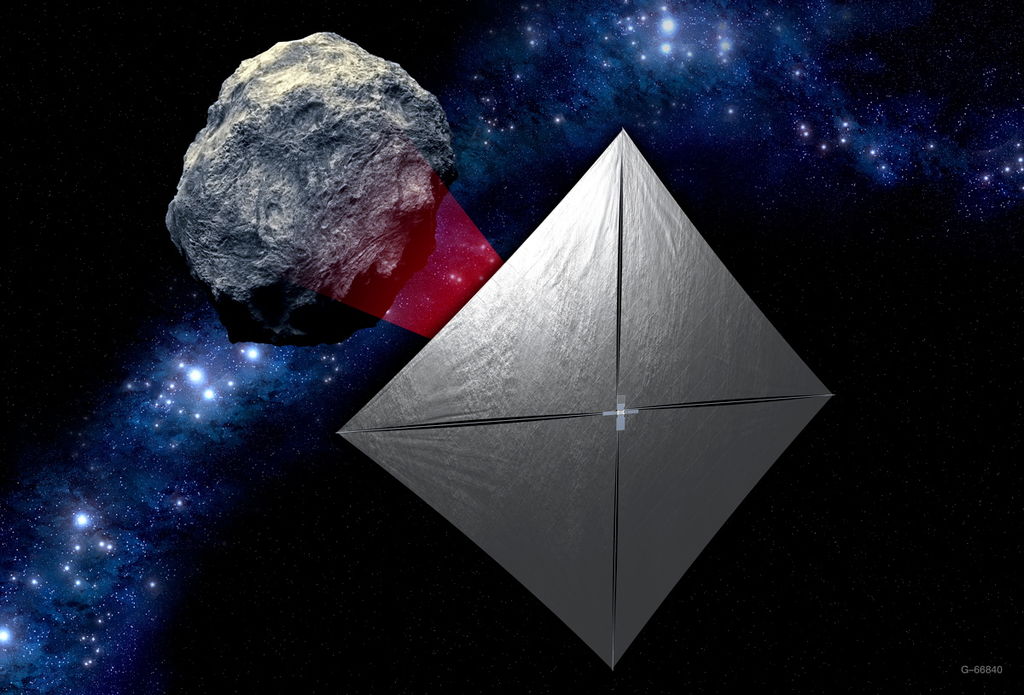 How has LightSail advanced space exploration technology?
LightSail is traveling in Earth's orbit, but we're demonstrating a technology that can be used to fly beyond earth's orbit. NASA has planned a solar sail mission to an asteroid with a CubeSat that's twice as big as ours (the size of two loaves of bread). They'll be launching in the next couple of years. We work closely with them. That will be the first mission to explore planetary science beyond earth using a CubeSat.
What other projects is the Planetary Society working on?
LightSail is by far the biggest science and technology project that we've done. We will be doing a call for proposals in a few months to look for new science and tech projects. We also do political advocacy for space exploration to support space missions and the like. We always have educational activities going on and we're working in the coming years to develop more kids activities for the society. We have a very rich website with information for different people at all levels, from very simple to very detailed.
What else is new in planetary exploration?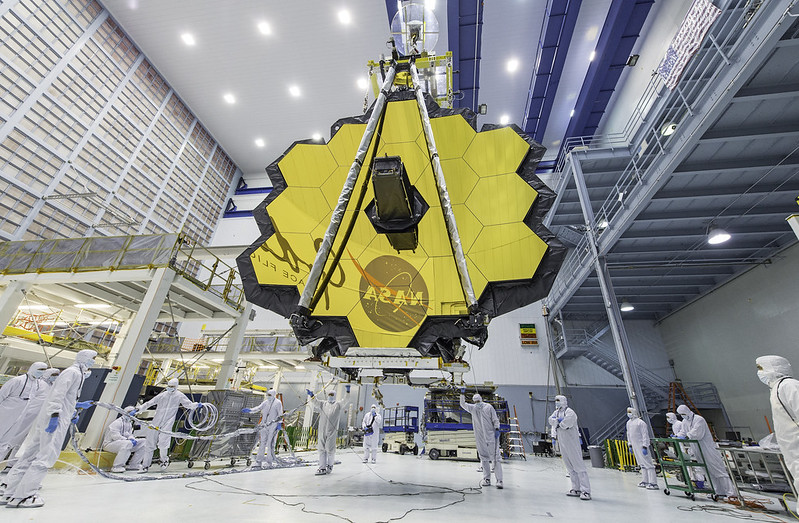 The James Webb Space Telescope will be launching in the next year or so. It is a follow-up from the Hubble Telescope, but more capable.
NASA launched the Perseverance Rover, which is landing on Mars in February. It will be landing near delta deposits where we know there was a lot of flowing liquid water. We will start gathering samples that might be returned in the future by another spacecraft. We'll be able to get the rocks back here so we can study them in the laboratory.
Two other spacecraft are on their way to Mars: One from the United Arab Emirates called 'Al-Amal' / 'Hope' and a spacecraft from China called 'Tainwen-1'/'Questions To Heaven.'
In December, Japan will be returning samples it collected from an asteroid.
What should we look for in the night sky this week?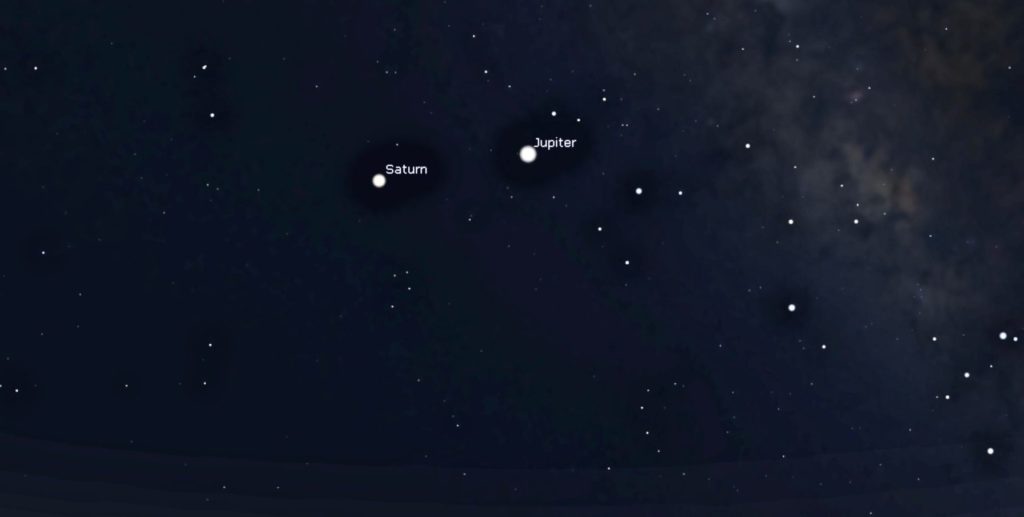 Several bright planets are really visible this week and for the next few weeks. In the early evening, and you look South/Southeast [if you are in the Northern Hemisphere], there is a really bright star-like object; the brightest object in the sky that's not an airplane. It's Jupiter! You can't miss it if you see a really bright star in the South or Southeast. To its lower left, not as bright and yellowish, is Saturn.
Rising later in the East, at 10 or 11 PM, will be Mars, looking reddish and very bright. An interesting activity is to watch Mars. It'll be rising earlier and earlier as the weeks go by. Keep an eye on Mars. It will brighten through the beginning of October.
If you're up before dawn, the super bright starlike in the east is Venus. It's a great time to see bright planets. This also still applies to the Southern Hemisphere, but you need to flip the directions.
---
You can read V.R. Space Explorers: Titans Black Cat in the 'Summer Reading' and 'Space' categories in the Caribu app! Download Caribu today and schedule a video-call with a friend or relative so you can read the book together in a virtual playdate. Caribu is also free for teachers for the 2020-2021 school year! To sign up, visit www.caribu.com/education.
---
Beth S. Pollak is a writer and educator based in California. In addition to working with Caribu, she consults with educational organizations and EdTech companies. Beth has worked as a teacher and journalist in Chicago, New York, and San Francisco. She holds degrees in journalism, bilingual education, and educational leadership. In her free time, she enjoys hiking, biking, picnics, and dance.