If you and your little one love reading together, you may feel like you've read every book! What do you know when your little ones have read all of their favorites a hundred times over, but they're still a little too young for more advanced books like Harry Potter, Twilight, or The Lord of the Rings?
While kids love reading the same books over and over at times, they also love to get lost in a new story and meet new characters. As parents, we know it's important for us to keep things fresh as well. Luckily, Caribu has thousands of books to choose from for your next read!
If you're looking for an updated list of books you should read next, we have an incredible list for you! We've picked some of our favorite books for kids who love a good story. These stories each have something new to learn, whether it be a life lesson or about an animal. So, sit back and relax, because you and your little one will love reading these 10 amazing stories together!
1. Operation Transformation
In the book Operation Transformation, by Leneen Faith, Peacebe bullies Ryan. Peacebe doesn't understand why it's not okay to pick on Ryan, since everyone else in the class does it. His magical watch named Hearthwatch decides to teach Peacebe a lesson.
He transforms him into Ryan, and Peacebe must spend the day literally walking in Ryan's shoes. Being able to see what Ryan goes through every day, does Peacebe understand what he did was wrong, or continue being unkind to Ryan? You'll have to read it to find out!
Sadly, bullying is still an issue in schools every day. In elementary school, 33% of kids report being bullied at school. One way you can help stop bullying is by having conversations about it at home. Reading books about bullying can help start these conversations. Giving your little one a space to learn what bullying is and how to stop bullying is essential. If they're being bullied, they may feel more comfortable talking to you about it, when you're open about the topic. This book also presents the opportunity to introduce your children to complex protagonists and antagonists along their reading journey.
2. A Case Of Senses
Do you think it's fair to charge your neighbors for simply smelling the delicious foods you cook? Well, that is exactly what Ming's neighbor, Fu Wang, thinks in A Case of Sense, by Songju Ma Daemicke. When Ming's neighbors refuse to pay, Fu Wang takes them to court! The judge is very clever in his ruling. Do you think they'll have to pay Fu Wang?
This story may bring up an interesting conversation with your child about what is right and wrong. It can also introduce the concept of our judicial system and how it works. Books are an amazing way to teach high-level concepts in a way that is more relatable for kids.
3. A Day At The Zoo With The Scotts
If you're looking for a book that brings out your child's imagination, this is it! A Day at the Zoo with the Scotts, by Kyndra Scott, brings you along on the Scott's family trip to the zoo. Not everyone is as excited as Jahlyn.
As the family visits the different animals, Jahlyn sees the animals doing wild things! While the family sees the lions resting in the sun, Jahlyn sees them playing pin the tail on the donkey. Your little one is sure to giggle at all of the silly activities the animals are doing.
4. A Family Like Ours
In the book A Family Like Ours, by Brooke Culler, you'll learn about the importance of family, and how to be kind to each other. This sweet story of a furry family with whiskers shows what it's like to be in a family that works together, but also respects each individual. Even though the kittens may grow up and leave home, they're still a family and a team.
If you're looking for a book that helps remind your kids of the importance of working together as a family, this is it. You can use this book to springboard into a conversation about ways to be a team within your family, and how to be more kind to each other. This may be a helpful conversation, especially for siblings.
5. Millie Blueberry Mystery: The Break-In At Seaside Library
You and your little one will need to help Millie and Cogs solve the mystery in Millie Blueberry Mystery: The Break-In at Seaside Library. When Millie and Cogs get to the library, it's closed! When they investigate why, they find out that eight books were stolen from the library. Together, with your help, they'll find out who the thief is, and help get the books back to the library. They even help the book-loving thief clean up the mess they left at the library!
Many adults grow up to have mystery, horror, or thriller books as their favorite genres. This book is a super fun way to introduce the mystery genre to kids, while also teaching a lesson about what to do if you make a mess and take something without asking. In the end, you'll even learn some interesting facts about (spoiler alert!) octopodes!
6. Astro: The Stellar Sea Lion
Astro: The Stellar Sea Lion, by Jeanne Walker Harvy, is a book based on real events. Your child will love meeting Astro and following along on his journey of being a rescued seal pup at only a few days old. Once big enough, the rescuers tried to let him go back home to the ocean, but he wasn't having it!
This story is a good reminder to help those around us, even our animal friends! It also introduces your little one to an animal that they may not have learned about yet, the Stellar sea lion. The Stellar sea lion has been listed on the Endangered Species Act since 1990. If your little one loves marine life, this may be your next great read!
7. Blast Off
Is your little one interested in astronauts? Blast Off by Peter McDonald may be perfect for them! In this nonfiction book, you'll learn all about Mae Jemison, the first African American woman to go into space!
This is a story about how hard work and determination can make your dreams come true. Mae not only became an astronaut, but before that, she studied to become a scientist and a doctor! She moved to Africa to become a volunteer doctor, and once she felt ready, she applied to become a NASA astronaut. This book is a great opportunity to teach African American children more about their heritage. It's also a great lesson on how to follow your dreams and a great addition to any to-be-read lists (TBRs).
8. Death Is Stupid
Even though death is a part of life, it's a very hard conversation to have with our children. In Death Is Stupid, by Anastasia Higginbotham, you follow a little boy who is talking to the reader about what it feels like to lose someone, and how even grownups don't always know what to say.
Through this book, you may be able to have difficult conversations around the concept of death. This is an insightful book, especially if your family has lost someone and your little one is having a difficult time processing the loss. This book is real, honest, and raw, and may be just what your child needs to help get them through their grief. Hint: you may want to break out the tissue box for this one.
9. A Family Forever
No family looks the same. In A Family Forever, by Leandro Barreto, you'll meet two male bears who love each other very much and want to start a family one day, they find an orphaned baby bear who wants to find a loving home. The three of them go on to create their forever family. This heartfelt book shows the beautiful story of a family being made.
10. Back To Zero
Everyone has a bad day now and again, but what do you do if you're at a level 10 frustration in the classroom or at home? It can be hard to introduce self-help books to kids and young adults, but in Back to Zero, by Dr. Joy, kids (and adults) can learn ways to bring down frustration in a safe and healthy way. In this book, you'll follow a child as they take steps to bring them back to "zero".
We can't always make our kids have perfect days. After all, they're human! They'll have a bad day from time to time, experiencing issues with a classmate, alienation, or anger just like grownups. Teaching them tools to help turn their day around—like going for a walk or deep breathing – is key. By helping them practice these tools as children, they'll be able to handle the good and bad days of life a little easier, even as adults!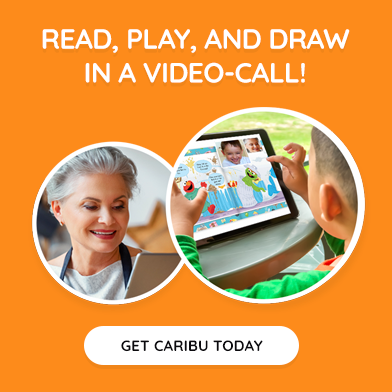 Conclusion
The next time you and your little one are looking for a new book to read, pull up this list of book recommendations again! Whether you're in the mood for a silly story or something new to learn, you'll find entertainment in our list of 10 great books to read right now.
In the thousands of books offered on Caribu, there is something for everyone! As your little ones discover their favorite authors and genres, you can introduce them to mythology or even fantasy books with magic, elves, or a witch and wizard. You could show them poetry, humor, or a fiction novel that might remind them of their favorite TV shows.
To help discover the next book your kids want to read, ask them to list current favorites of theirs, then come back to this list to find something similar they'll love! Reading is a talent, and it's never too early to show your little one their first book.
On your little one's next Caribu video-call, they can share their new favorite book with their family and friends!
Sources:
Elementary School Ages – Gundersen Health System
Steller Sea Lion | NOAA Fisheries
Stress-busting activities for young children — Better Kid Care | Penn State Extension