Photo: Credit Bill Hunnewell © The Marine Mammal Center
In the photo above, California sea lion Tchotchke eats a sustainably caught herring during rehabilitation at The Marine Mammal Center's hospital in Sausalito, California. The Center and its rehabilitation work are highlighted in the book Astro The Steller Sea Lion, which is featured as part of  #CampCaribu Week #6: 'Under The Sea!' 
Sea lions are just some of the incredible underwater creatures you will meet this week as you dive into books about the deep blue sea. Connect with your family on a Caribu Video-Call, and read about sneaky crocodiles, playful dolphins, and underwater orchestras. While many of us might not be able to swim this summer due to COVID-19 safety restrictions, 'Under The Sea' is a fun way to splash around with your favorite animals.
In addition to fictional tales, this week's summer reading features many factual books about sea life. Read together about the creatures who live in marine ecosystems, from seals and fish to plankton and crabs. Make sure to plan your Caribu calls for the week, so that you and your family can share these deepwater discoveries in a virtual playdate.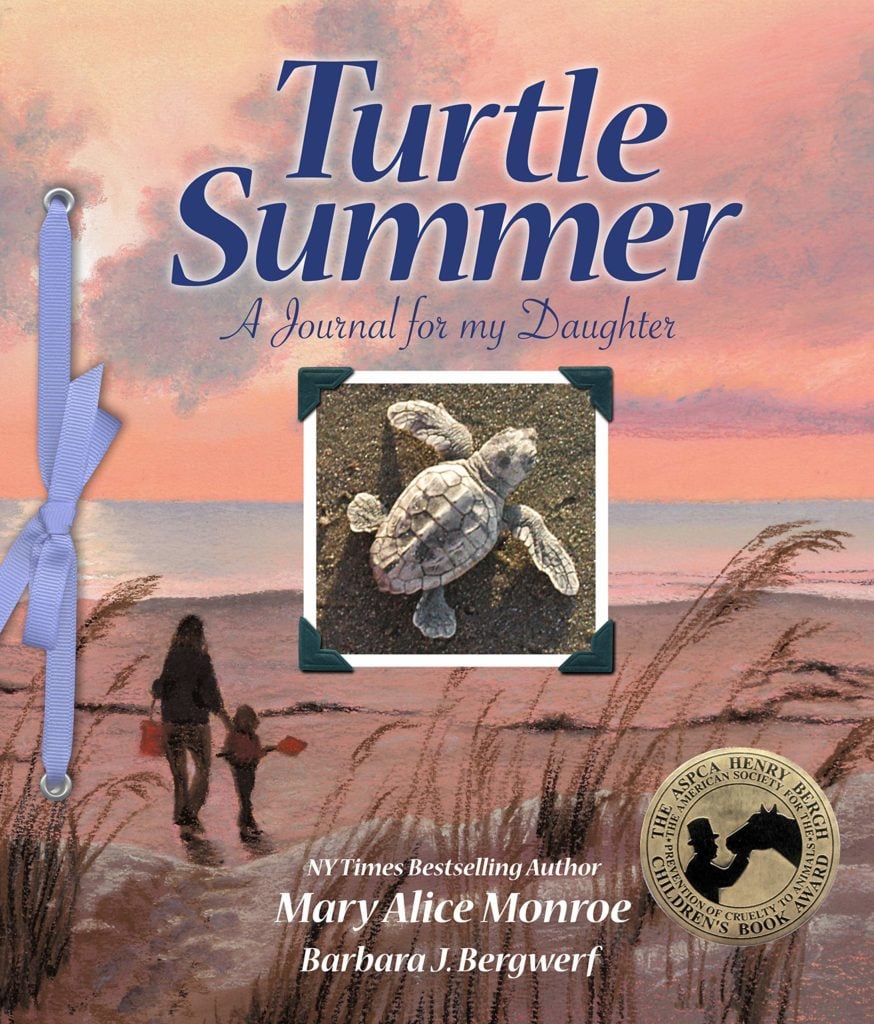 Marine Wildlife Conservation: This week is also a special opportunity to learn about conservation efforts for endangered marine animals. On Friday, read about sea turtle conservation in the book Turtle Summer. Written by New York Times bestseller Mary Alice Munroe, the book is a journey through the life cycle of loggerhead turtles on the South Carolina coast. Learn with your family about how scientists and volunteers support the birth of the turtles, from the moment the mother turtle lays delicate eggs on the beach until the day the newborn hatchlings make their way back out to the ocean. With detailed photos and information, this diary describes the day-by-day mysteries of sea turtle babies, and how humans can protect them. The text is also available to read in Spanish.
Activities: Before or after your reading, try some of the many 'Under the Sea' activities in a Caribu Video-Call. Look out for sharks as you connect the dots, and try some fishy mazes. Play "Spot The Difference" underwater with a family member, or try a beachy wordsearch. For coloring pages, go diving with dolphins, explore with an octopus, or hit the waves on a surfboard. You will find some seahorses and sea stars too!
Prize: At the end of this week, #CampCaribu will raffle an annual subscription to Caribu (a $99.99 value) to one active camper! To be entered into the drawing, users must post to social media (Facebook, Twitter, Instagram) about #CampCaribu in one of the following ways:
Share your recommendation of a favorite Summer Reading book, activity, or coloring page
Answer one of the weekly challenges (Monday Trivia or Thursday Codebreak) on Caribu's Facebook or Instagram Page
Share a photo of you and your (grand)child in a Caribu Video-Call
Share a completed #CampCaribu art activity
Share a pic of your filled out CampCaribu Reading Log or Participation Certificate
For your posts, don't forget to use the hashtag #CampCaribu and tag @caribu
Don't miss out on this chance to meet some exciting swimming species! If your family members have not yet signed up for #CampCaribu, visit www.caribu.com/summer to enroll. Download the Caribu app so you and your (grand)children can read, draw, explore and share together. Even if you are far from the ocean, take this time to enjoy a week of underwater adventures.